Best Tech Gifts for Dads and Grads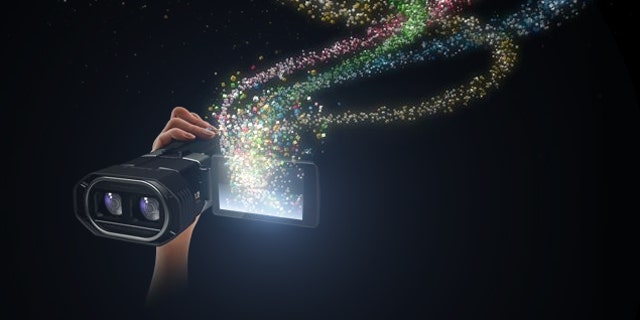 Parents have some mixed feelings about college students returning home for the summer. It's great to see the progeny, but you just got used to having the house all to yourself--and started liking it.
Maybe both sides should start thinking about a gift to reduce potential friction about the house. Here are some of my favorite summer-oriented gifts and gadgets for dads and grads.
Big Phone
With a big 4.3 inch touch screen and zippy 4G speed, HTC's Thunderbolt is perfect for college students. The big screen makes for a reasonable diversion when they want to rent a movie from Blockbuster directly to the phone. The 4G speed also makes it easier to surf the Net, download music or check up on Facebook friends. The Android-based phone has some practical features, too, such as being able to use it as a Wi-Fi hotspot or with front- and rear-facing cameras, it can be used for making video calls back home.
This state-of-the-art phone on Verizon is a bit steep at $250. However, its near sister, the HTC EVO 4G, can be had from Sprint for $200. A two-year contract is required in either case.
It's a Laptop, It's a Phone
Obsidian faced laptops used to be de rigueur for serious businessmen. Now, road warriors may be armed with just a smart phone. Unfortunately, it's difficult to edit a spread sheet or proofread a PDF on a phone back in the hotel room. To make things easier, Motorola outfitted its Atrix Android phone with a powerful dual-core processor and bundled it with a special docking station that essentially turns the handset into a laptop.
It's a smart combination, but on the expensive side: the whole bundle tops out at nearly $450 from AT&T with a contract. But if you just want the phone, it's comparably priced at $200.
For iPhone Addicts
Giving someone an app as a gift is like buying dad a nose hair trimmer for Christmas. But there are lots of inexpensive accessories for the iPhone addict in the family. One of the more unusual novelties is the line of Jelly Belly Gel Cases. Not only do they help protect the phone from the slings and arrows of daily life, but they also, well, smell. For guys, there's a black licorice version; for gals, there's very cherry and berry blue.
Another unique iPhone case is the "Be a HeadCase" case that has a built in bottle opener. Dad can use it while he's tending the barbecue, and there's a the free app for it that will play a tune or sound effect every time he pops open a cold one. All these cases can be picked up for less than $15.
For the Grill
Let's face it, dad can get distracted chatting at a backyard barbecue. Fortunately, the $100 iGrill is here to remind him the steak is done. The device is a probe thermometer and alarm that connects wirelessly via Bluetooth to an iPod, iPhone or iPad. When the meat is done to perfection--based on the temperature you set--an alarm sounds to tell you to come and get it.
For the Forgetful
Who hasn't forgotten their cell phone (or used it as excuse for not calling)? Make sure your teen or spouse never forgets their phone again with the $80 Zomm. It's a wireless leash that hooks onto a key chain and then flashes, vibrates or sounds an alarm if the owner strays too far from their phone. It works over Bluetooth, includes a panic button, and can double as a speakerphone. One drawback: The alarm can be embarrassing.
Ultimate Gadget
Finally, for the dad or grad who already has nearly ever gadget known to mankind, there's a 3D camcorder from JVC. The Everio GS-TD1 looks imposing, but you don't need to be James Cameron to use it. The geek in the family will be impressed that it uses two image sensors and lenses, and a respectable 5 times optical zoom. Better still, you can preview your 3D efforts without annoying 3D goggles using the camcorder's 3.5-inch LCD viewfinder. Naturally, such cutting edge gadgetry will cost you--a cool $1,700.