Best Buy will start accepting Apple Pay in stores later this year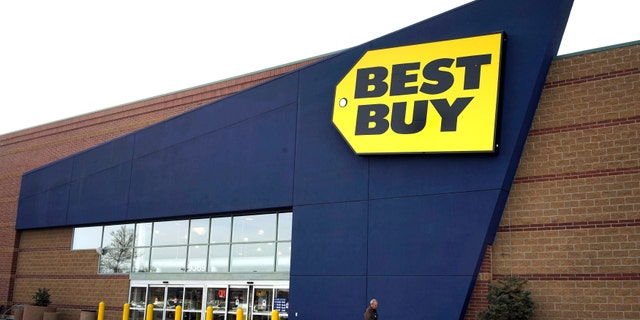 Best Buy has announced that the company will be rolling out support for Apple Pay within retail stores. In addition, the electronics retailers has added support for Apple Pay within the Best Buy mobile application. However, utilizing this method of payment within the app will require either the iPhone 6 or iPhone 6 Plus. Presumably, only owners of the iPhone 6, iPhone 6 Plus and the Apple Watch will be able to use the NFC readers within retail stores later this year.
Interestingly, Best Buy had been shunning Apple Pay in favor of CurrentC, a mobile payments solution that's yet to launch in retail stores. Created by Merchant Customer Exchange, CurrentC is expected to launch during the middle of 2015, but no exact release date has been announced yet. The technology does have major backers, including large retailers like Walmart, Lowe's, CVS Health, Sears and Target.
Releasing a statement about Apple Pay support, a Best Buy representative said "Today's consumers have many different ways to spend their money and we want to give our customers as many options as possible in how they pay for goods and services at Best Buy." It's likely that Best Buy will support both platforms, Apple Pay as well as CurrentC.
Of course, consumers will ultimately decide which mobile payments system is widely adopted. CurrentC's biggest hurdle will likely be requiring users to use a smartphone's camera to scan a barcode for payment authorization. Alternatively, Apple's swiping method may win out with consumers due to the simplicity of authorizing a payment. However, CurrentC is expected to tie retailer's loyalty programs into the scanning process and eliminate additional scans, a feature that Apple Pay currently doesn't match.