As Royal Wedding Approaches, Cyberscams Abound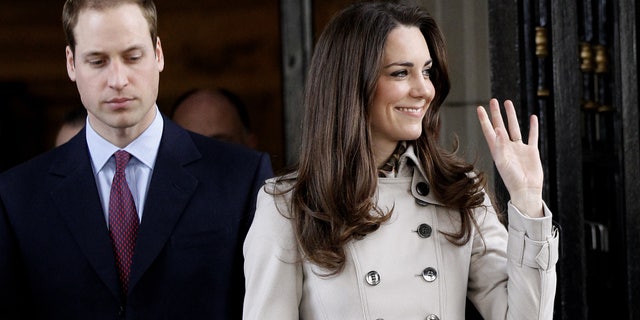 It's the perfect marriage: love and cybercrime.
With worldwide interest in the royal wedding of Prince William and Kate Middleton reaching a fever pitch, security experts warn that scammers have dialed up the heat too, specifically targeting the terms wedding watchers are most likely to seek.
So those researching royalty should be prepared for the boiling cauldron of online cyberscams, warned Helen Malani, Symantec's Norton Cybercrime Education Expert.
"There are huge crowds online, and where crowds go, pickpockets follow," Malani told FoxNews.com. "We've been tracking it since February, and over 2,000 malicious sites have already been created," she warned.
The company has discovered a massive upswing in so-called "search engine poisoning," or the intentional creation of misleading and oftentimes downright dangerous websites intended to guide the gullible off track. Symantec found a surge in all sorts of malicious online activity related to such poisoning, such as spam designed to steal personal information and links to harmful sites hidden in search engine results.
"It's very important for consumers to enjoy it -- it is a joyous occasion, after all -- but be careful. They're preying on people," Malani warned.
Symantec found that as many as 61 percent of search results for popular terms are actually links to malicious sites. Those terms include all things royal, from the current wedding to information on Princess Diana. Terms such as "William and Kate movie imdb," "prince Charles age" and "princess Diana death photos" all return numerous dangerous links to malicious sites, the security experts advised.
Malani suggests three simple things people can do to keep themselves safe from cyberscams:
• Think before you click -- Beware of emails or links that promise "leaked" footage, offer "scandalous" pictures, or purport to have "secret" information. Cybercriminals take advantage of sensational and shocking headlines to get you to click on links that could infect your computer.
• Go with what you know -- While any site could potentially be risky, it's best to avoid clicking on sites you've never heard of that show up in your search results. Stick to the official royal wedding website or go directly to reputable news sites to get the latest news and videos of the wedding.
• Protect your computer -- Use trusted security software on your computer to block threats and make sure you're keeping it up-to-date.
Commercial apps offer the strongest levels of security, but there are many free options available, such as the popular Norton Safe Web Lite, she advised.
"Wedding is bliss, but ignorance is not," Malani said.