Army to fire ground artillery, rockets from Navy ships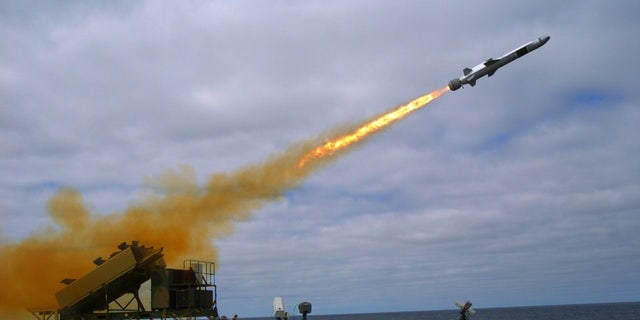 NEWYou can now listen to Fox News articles!
The Army and Navy are operating together in the Pacific to fire Army artillery from Navy ships, send targeting data to land weapons from Navy sensors and use coastal land rockets to destroy enemy ships at sea, service leaders said.
"The Army is looking at shooting artillery off of Navy ships. Innovation is taking existing things and modifying them to do something new," Maj. Gen. John Ferrari, Director, Program Analysis and Evaluation, G-8, told Warrior Maven in an interview.
Ongoing explorations of the now heavily emphasized Pentagon "cross-domain fires" strategy are currently taking on new applications through combined combat experiments in the Pacific theater. Ferrari explained that these experimental "teams" are combining air defense units, ground combat units, cyber units and artillery units and putting them together in operations.
"Part of what we do is integrate with the Navy. The Naval threat for the Pacific is one of the major threats, so the Army is doing multi-domain battle. The Pacific is inherently Joint. There is very little that we do that is not done with other services," Ferrari said.
Click on Warrior Maven for more.