Apple's Tim Cook: Violence, hate and division have 'no place' on his platform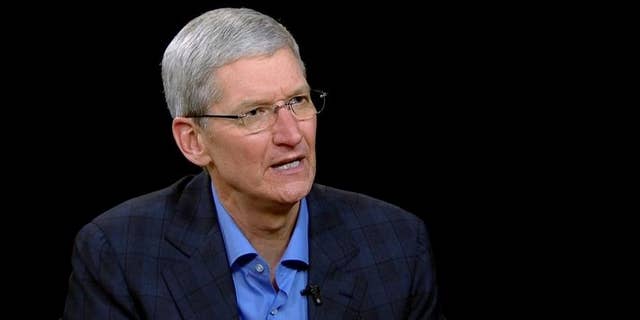 Apple CEO Tim Cook said his company is no place for hate, violence and division during a speech in New York.
In remarks Monday night at the Anti-Defamation League (ADL), which honored Cook with its first Courage Against Hate award, the CEO said that technology companies have a mandate to "not be indifferent." He also decried the "stubborn and constant evils of anti-Semitism, violence and hate," referencing the mass shooting at Pittsburgh's Tree of Life synagogue that claimed 11 lives.
"We've only had one message for those who seek to push hate, division and violence," Cook said. "You have no place on our platforms. You have no home here."
Apple, which Cook said has always prohibited music with a message of white supremacy, was the first tech company to fully banish conspiracy theorist Alex Jones in early September. Although Twitter followed shortly thereafter, it has been criticized for not responding strongly enough to the spread of hate speech. Facebook, where several pages for Jones still exist with links to his podcast, has also been hit for not doing enough to police content that lives on its platform.
FACEBOOK'S TIPPING POINT: TECH GIANT GRAPPLES WITH CALLS FOR LEADERHIP SHAKEUP, SLOWING GROWTH
Cook also seemingly took a swipe at large tech platforms, such as Google's YouTube, Facebook and Twitter without mentioning them by name in his speech.
"At Apple, we are not afraid to say that our values drive our curation decisions," Cook said. "And why should we be?"
The 58-year-old, openly gay CEO added: "Doing what's right — creating experiences free from violence and hate, experiences that empower creativity and new ideas — is what our customers want us to do."
Cook shared the story of Rush Lansing, a 100-year-old woman who witnessed the anti-Semitic violence of Kristallnacht, known as the night when Nazis looted and destroyed Jewish neighborhoods and murdered Jews in Germany. Recently interviewed by the BBC on the 80th anniversary of the attack, Lansing was asked if she had anything to say to the world on her birthday.
"Yes, I do have a message," Lansing, whose parents and sister perished in Auschwitz, told the BBC. "We only have one life, so why not use it to make the world a better place."
AIR FORCE SETS SIGHTS ON HIGH-TECH LASER WEAPONS
Cook said that Apple strives to never forget that its devices and products are "imagined by human minds, built by human hands and are meant to improve human lives."
"I believe the most sacred thing that each of us is given is our judgment. Our morality. Our own innate desire to separate right from wrong," Cook said. "Choosing to set that responsibility aside at a moment of trial is a sin. We, as individuals, have the power to know and feel and act — and we ought to use it."
That power to regulate content has troubled tech companies this year, especially Facebook, YouTube and Twitter.
Facebook has touted its use of artificial intelligence, beefed up content moderation and eventually an independent oversight committee, but a report in the Daily Beast claims the social network is allowing users to post about killing migrants and minorities. YouTube, which has been accused of allowing terrorist, hateful and conspiracy-filled videos, pledged to hire up to 10,000 new content moderators this year.
Twitter has updated its various policies around hateful conduct and abuse over the last year.
In October, a coalition of civil rights groups released a report recommending a range of changes for tech platforms to adapt in the battle against hateful speech.