Apple's iPhone 8 will be the most expensive iPhone the world has ever seen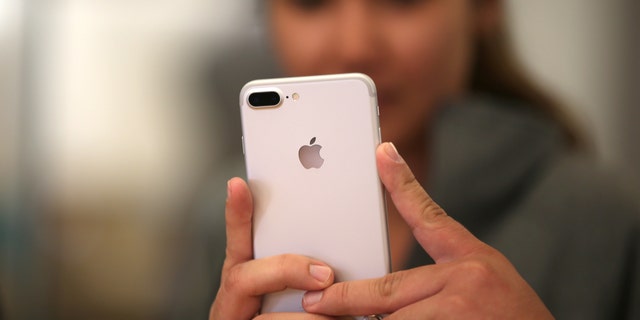 Everyone's excited by the new form factor and advanced features the iPhone 8 will bring to the table, but a new research note from Simona Jankowski of Goldman Sachs (obtained by Business Insider) relays that upgrading to Apple's next-gen iPhone won't come cheap. Amid conflicting reports regarding the iPhone 8 price point, Jankowski writes that the base level iPhone 8 will cost $1,000. Notably, this jibes with previous rumors we've seen regarding Apple's pricing plans.
The bump up in price might seem jarring at first glance, yet it doesn't seem unreasonable given the device's advanced new design, larger display, and slew of new features. Accordingly, the BOM for the iPhone 8 will be significantly higher than any iPhone model released to date. Specifically, the entry-level iPhone 8 with 128GB of storage is said to cost $1,000 while a model with 256GB will cost $1,099. This makes the entry-level iPhone 8 upwards of $130 more expensive than Apple's top of the line iPhone 7 Plus.
Breaking down the considerable increase in iPhone 8 components, Jankowski's research note relays the 5.8-inch OLED display alone will add $35 to the asking price.
5.8OLED screen (adds $35)
No bezel, all screen
3D sensing (adds $20)
Better, faster NAND/DRAM memory (adds $16 to $29)
Capacity starting at 128GB
A11 processor
No home button
Biometric authentication
All in all, the price bump we'll see with the iPhone 8 doesn't seem too outrageous. As is typical from Apple, the iPhone 8 will be a premium device geared for consumers willing to pay more to get more. Further, the iPhone 8 price point isn't that far removed from Apple's top of the line iPhone 7 Plus, a device that proved to be far more popular with consumers than even Apple anticipated. To this point, Jankowski adds that Apple's larger-screened iPhone models have become increasingly popular with each successive iPhone release, which is to say that demand for premium iPhone models is growing.
As for the other two devices in Apple's 2017 iPhone lineup -- the iPhone 7s and the iPhone 7s Plus -- Jankowski believes that the devices will be priced at $649 and $769, respectively.
All of that said, if the iPhone 8 design features a Touch ID sensor embedded into the display itself, I'm sure that consumers will flock to the device in droves, the $1,000 sticker price notwithstanding. Further, seeing as how the current iPhone design has grown somewhat stale, the prospect of a brand new iPhone model with an edge to edge OLED display will undoubtedly attract current iPhone owners who might not otherwise have even been in the market for an upgrade. Of course, the looming question surrounding Apple's upcoming iPhone 8 is whether or not Apple can actually release the highly anticipated device by September.