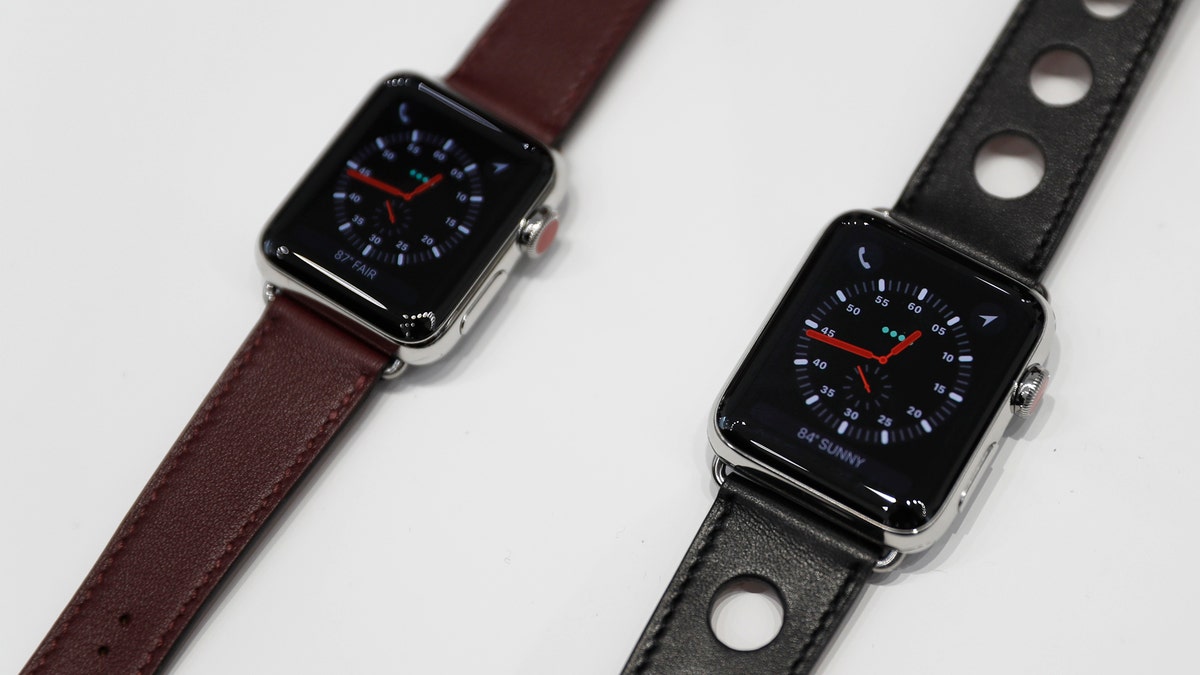 Apple today unveiled its third-gen Apple Watch, which offers a cellular connection; no smartphone required.
The waterproof Series 3 device runs a custom W2 chip and boasts all-day battery life up to 18 hours, Apple COO Jeff Williams said at a press event at the company's new Cupertino headquarters. Looks for an altimeter to measure flights and new fitness perks courtesy of watchOS 4.
The watch will notify you if you have an elevated heart rate but you don't appear to be active, for example. There will also be a focus on heart rhythm. Later this year, the Apple Heart Study—in partnership with Stanford Medicine—will use data from Apple Watch and tell users if anything goes awry, like arrhythmia. WatchOS 4 will also be available for existing Apple Watches on Sept. 19.
But "the biggest challenge of all was adding cellular," Williams said. "Our little watch is already packed," but for cellular, you have to add antennas, radios, and a SIM card, among other things. "If you don't get it right, it looks like a house arrest bracelet and you won't want to wear it," Williams quipped.
Rather than add an antenna, the Series 3 display is a multi-frequency antenna for LTE and UMTS. There's also an electronic SIM ("even a nano SIM is too big," Williams said), so Series 3 ends up being the same size is Series 2.
Apple Watch Series 3 with cellular starts at $399; in the US, it will be supported by the big four wireless carriers. A non-LTE version of Series 3 will run you $329; the older Series 1 now starts at $249. Pre-orders begin on Sept. 15 and the devices arrive Sept. 22.
As usual, Apple will also offer new bands, including pricey ones from Hermes.
This article originally appeared on PCMag.com.