5 features we'd like to see on the next iPhone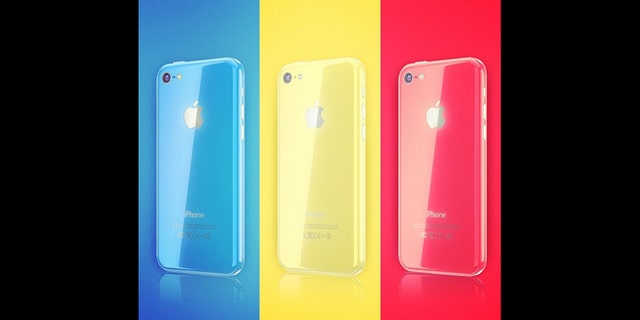 Rumors abound about what new iPhone (or iPhones) Apple will be announcing tomorrow (10 a.m. Pacific time). As always, Apple has been tight-lipped about what's behind the curtain, though reports from credible sources indicate there will be two phones: A more advanced iPhone 5 with stepped-up security in the form of a fingerprint reader, and an inexpensive model for "developing" markets in Asia and Africa.
And back in June, Apple gave us a peek at its overhauled iOS operating system (version 7.0), which is graphically more appealing and introduces new services while making it easier to switch between apps, change settings, share content via the cloud.
But I thought it would be fun, during this information blackout, to use our Apple soothsayer skills to predict our own "iPhone of tomorrow." A lot of readers have already weighed in our Facebook page.
So what's on your wish list? Entries ranged from the whimsical (Corinthian leather trim and an app to help with housework) to the practical (a larger display and longer battery life).
Here are a few things you'd like to see, and a couple just for me:
A larger, sharper display
Apple fans cheered last year when the iPhone 5 finally stretched the traditional 3.5-inch iPhone display to 4 inches. But it's still outsized by the 5-inch-and-larger displays available on Samsung, LG, HTC, and Nokia models, which generally wrap their giant screens in cases that are quite comfortable to hold.
These phones have another advantage: 1080p resolution (versus the iPhone 5's 720p), which means a home for every pixel of an HD video and an easier time reading the tiny text you'll often encounter on calendars and photo captions.
A tougher water-resistant design
One brief dunk into the sink or a puddle would spell the end for most smart phones. Protection from such disasters usually means slipping your device in a clunky aftermarket case or buying one of those bulky "rugged" phones. Some of the newest, sleekest models, such as the Samsung S 4 and Sony Xperia Z, not only keep working after a significant soaking but also allow you to use the camera while they're submerged. They're pretty tough, too. Come on, Apple: Take the plunge!
Find the right smart phone using our cell phone buying guide and Ratings.
An immortal battery
This is big on the wish lists of our Facebook readers. The iPhone 5 earns a solid "Good" score for battery life in our Ratings, but it's bested by Android models from Samsung, LG, and HTC. One way is to make the battery bigger, like the 3,300 mAh on the Motorola Droid RAZR Maxx HD. But Android phone makers claim their upcoming phones have propriety software that can squeeze an extra 20 to 30 percent out of their batteries, thanks to accompanying technology within their quad-core processors. I'm sure Apple has the means to come up with a palm-friendly way to make battery life better than ever.
Near Field Communication (NFC)
Originally billed as the wireless technology to let you pay by phone at the register, NFC has found a more entertaining role in, well, entertainment. Its new job is to act as a "middleman," initiating Bluetooth or Wi-Fi media streams between your phone and one of the growing number of NFC-enabled speaker systems and HDTVs. Just bump your phone against one of these devices, and the show begins. I've used this feature on late-model Samsung, LG, and Sony phones, and can safely say it's a lot easier than fiddling with cables or the wireless submenus buried in settings.
IR Blaster
Lots of apps for iPhone show your local TV listings. Why not take it to the next step: an infrared (IR) port for on your phone for controlling and programming TVs, set-top boxes, Blu-ray players, and other devices? I found this feature—already the LG Optimus G, HTC One, and Samsung Galaxy S 4—is easier to set up than a universal remote control. You also have the advantage of being able to program the phone to control different equipment in different rooms, as well as the ability to switch to the full controls of an individual component, such as a DVR, when complex adjustments warranted.
Did we miss anything you want to see Apple include on its next iPhone? Let us know on our Facebook page.
Copyright © 2005-2013 Consumers Union of U.S., Inc. No reproduction, in whole or in part, without written permission. Consumer Reports has no relationship with any advertisers on this site.