Yoenis Cespedes and Noah Syndergaard join the long list of injured Mets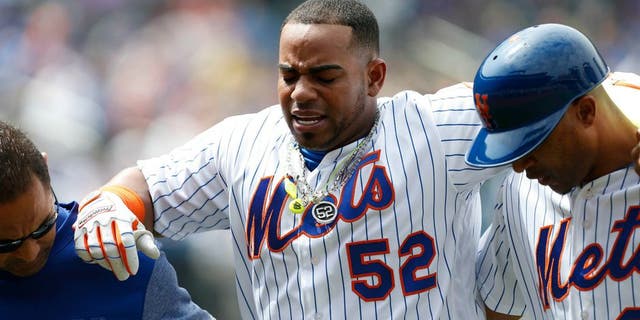 The Mets would like a do-over on their Thursday.
First, ace Noah Syndergaard from scratched from his scheduled afternoon start because of biceps discomfort. And then slugger Yoenis Cespedes left the game in the fourth inning he was helped off the field with what the team called a hamstring pull after he limped into second base on a double.
Cespedes, who hadnt played since last Thursday because of a hamstring cramp, now faces the prospect of an even longer layoff.
These are latest injury setbacks for the Mets, who already are without third baseman David Wright (shoulder), starting pitchers Steven Matz (elbow) and Seth Lugo (elbow), first baseman Lucas Duda (elbow) and infielder Wilmer Flores (knee) all of whom are on the disabled list.
Entering todays matchup against the Braves, the Mets had lost five consecutive games. And they trailed this one 6-3 after five innings.