Yankees' Aaron Hicks fires record-breaking 105.5-mph throw to nab runner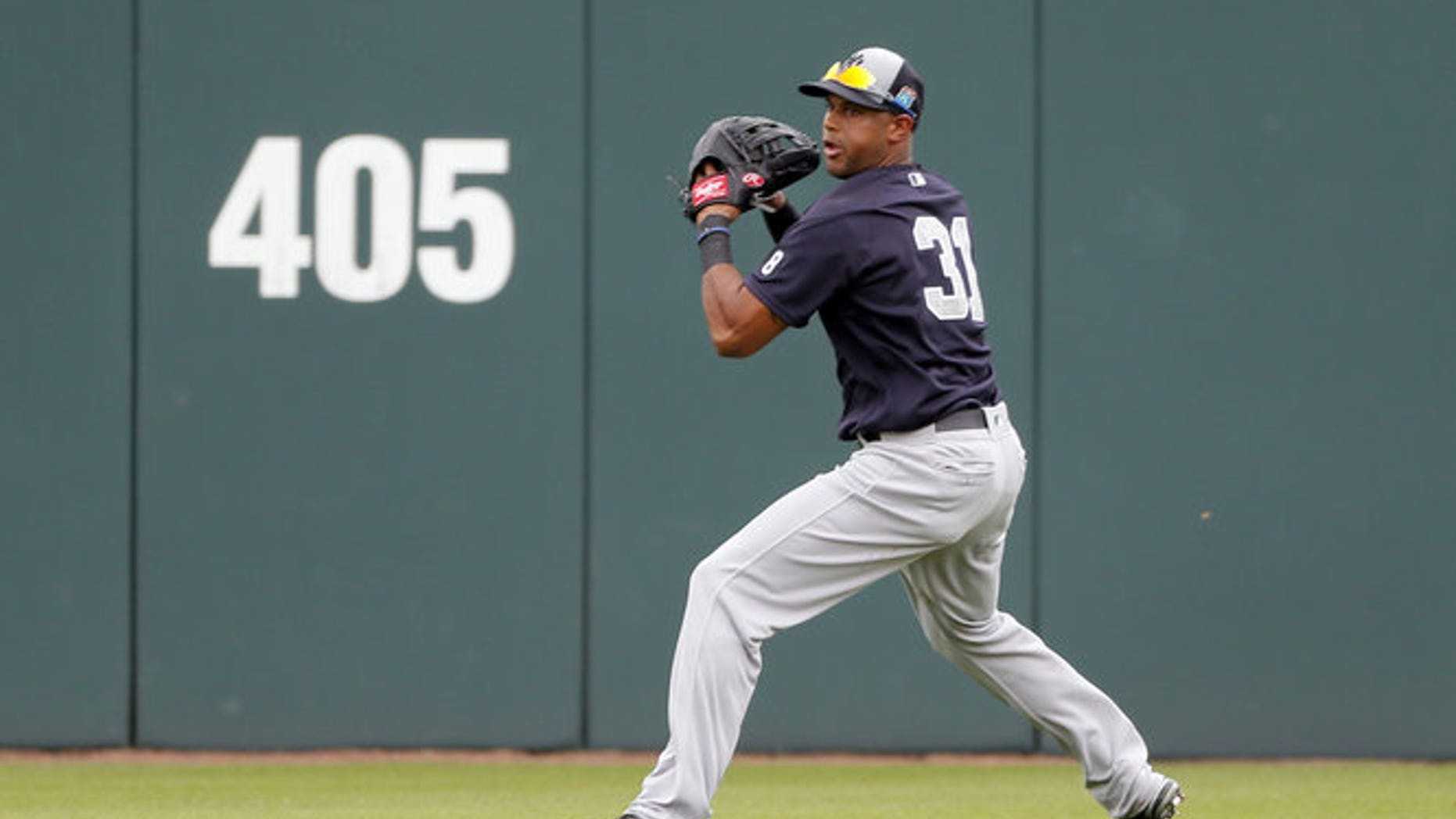 When the New York Yankees acquired outfielder Aaron Hicks in a November trade, they knew they were getting a guy with a cannon. The Yankees probably didn't know he'd be breaking records with his hose of an arm.
Hicks made a jaw-dropping throw against the Oakland Athletics on Wednesday night to gun down a runner at home, and he may have proved to boast the strongest arm in all of baseball. The throw was clocked at 105.5 mph, which is the fastest ever recorded by MLB's Statcast.
The previous record was 103.1 mph, which was set by Carlos Gomez last September. Hicks came close to breaking it on Sept. 30, too, when he unloaded one at 103.07 mph.
"I tried to make a strong throw, accurate throw, trying to be as fast as I can from catch to throw," Hicks said via MLB.com. "When you know your ball is not tailing and you've got that nice four-seam going straight, you know you're going to get a solid hop. I did today."
The Yankees did go on to lose the game, 5-2, but Hicks' throw was the play of the night -- and will teach runners not to test his arm.