With Patterson gone, how tight are Strong's ties?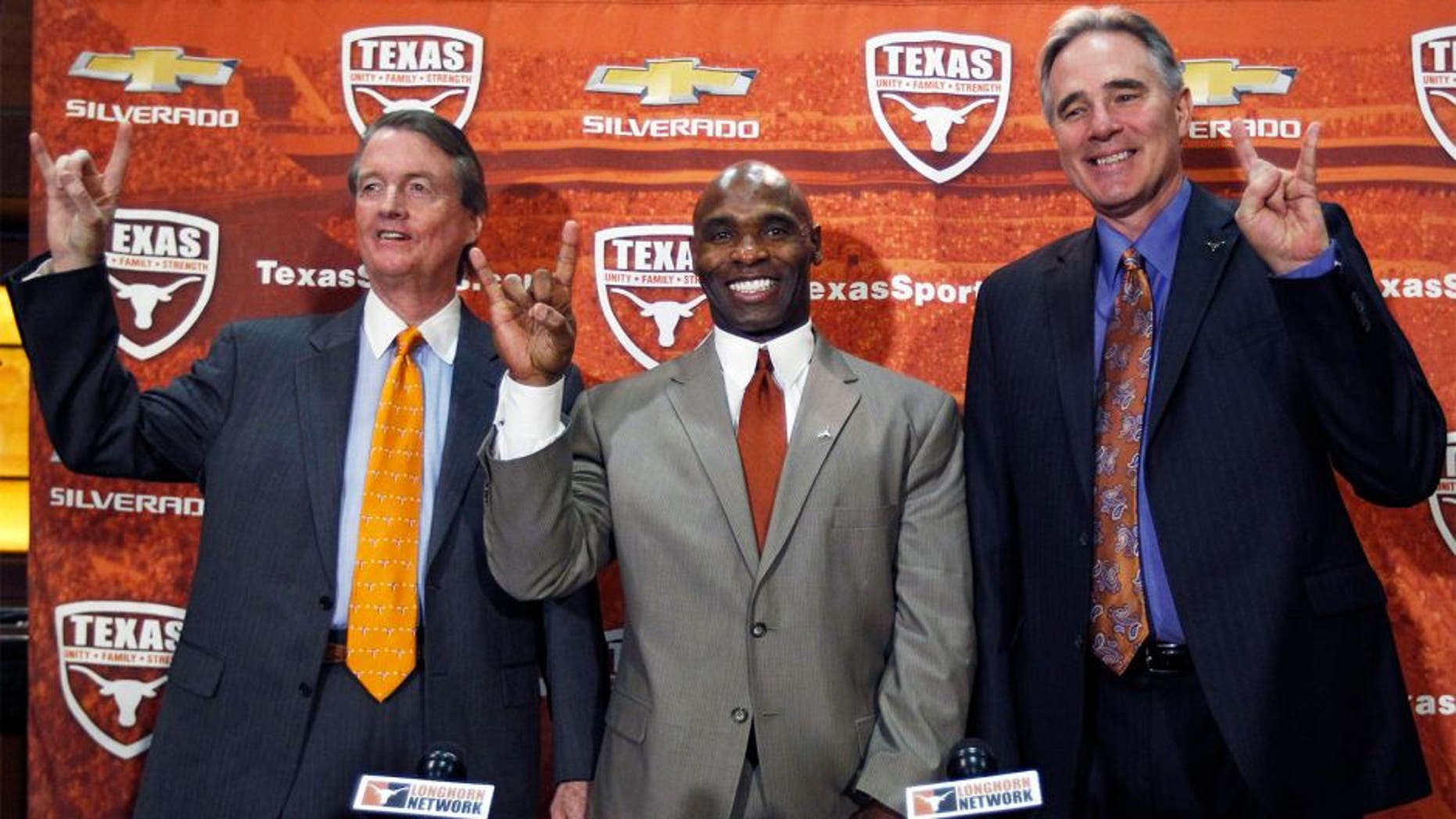 Now that Texas has fired the athletic director who hired football coach Charlie Strong, what does it mean for the Longhorns' second-year football coach still trying to get a foothold on the flailing program?
While Strong can dictate a long stay in Austin by winning football games, which he did in Saturday's desperately needed victory over Rice, which came one week after panic set in following the debacle at Notre Dame.
But if Strong and the Longhorns struggle to match last season's 6-7 record, the vultures could circle quickly as they did with athletic director Steve Patterson, fired just 22 months into the job. Venerable Dallas Morning News columnist Kevin Sherrington contends that Strong might not outlast Patterson by long:
"But Strong's standing isn't want it used to be. An ugly opening loss to Notre Dame led to changes in his play-callers and at quarterback.
"Beating Rice last week -- with Jay Norvell calling plays and Jerrod Heard running the offense -- calmed the uneasy masses for now.
"But there's still Cal and State Fair and TCU and Baylor and Texas Tech, for that matter. There are no sure things in Austin anymore.
"Whether the current state of Texas football is on Mack [Brown] or Strong or some combination of both remains unclear. We should know in another year or so.
"At any rate, Strong will get more time to prove himself than his boss did, and rightfully so. On the bright side, Patterson still has a chance to get something right. Strong may turn it around yet, and basketball season hasn't even started."
(h/t Dallas Morning News)