With Kelvin Benjamin and Jerricho Cotchery out, who's the next man up?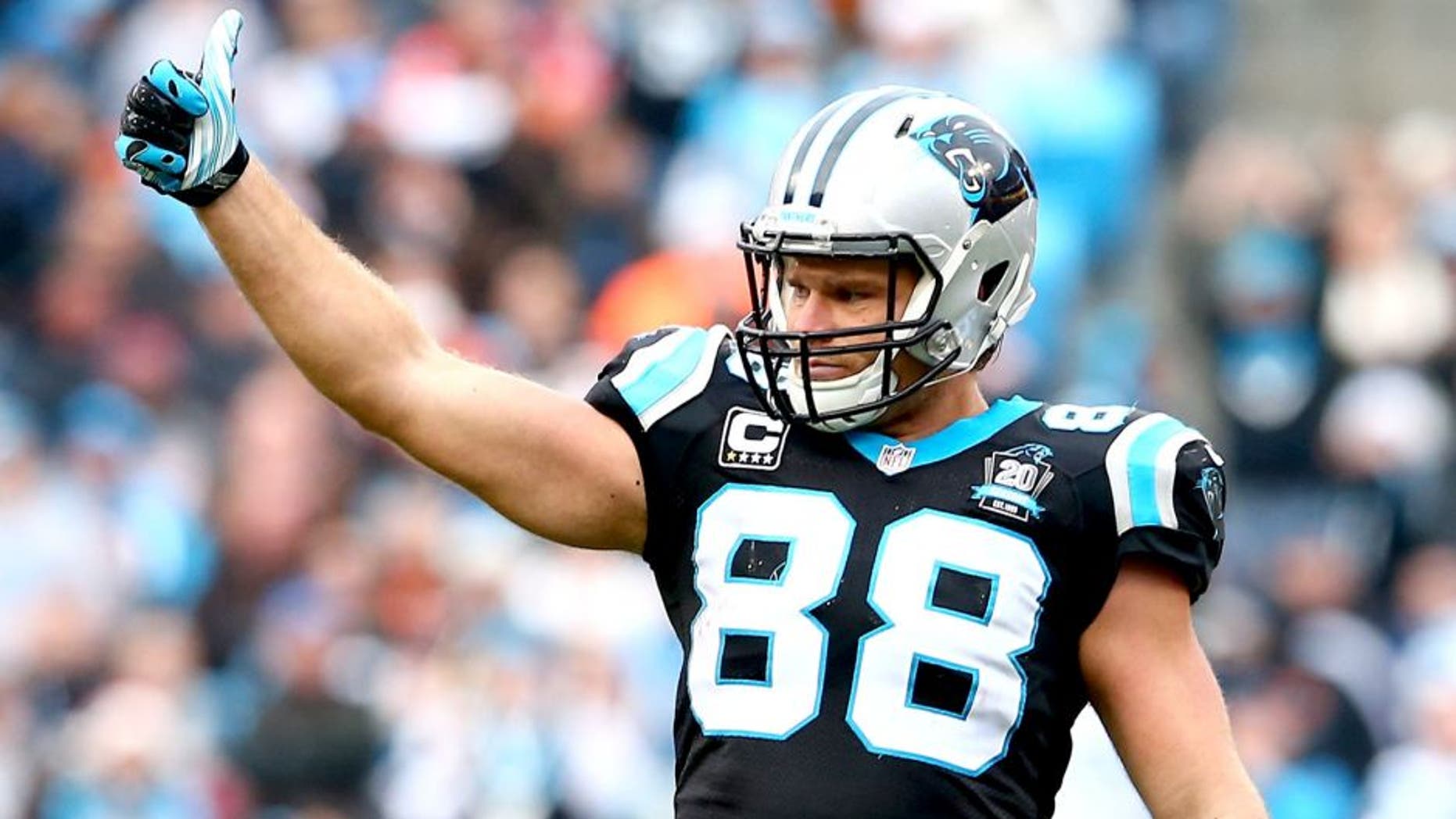 The Carolina Panthers can't seem to catch a break at the wide receiver position. After losing Kelvin Benjamin for the season due to a torn ACL, it seems that they'll be without veteran Jerricho Cotchery for a few weeks as well. Cotchery suffered a high-ankle sprain, which should sideline him somewhere between 4-6 weeks.
With the loss of Benjamin, and now Cotchery, it poses the question of who the next man up in Carolina will be. Let's take a look at the who the most likely players to grab targets will be over the coming weeks from the remaining bunch.
1. Greg Olsen
This one's pretty easy. In the Week 2 victory over the Houston Texans, it was Olsen who got the bulk of the work. Not only did he catch six balls for 70 yards, but he received an incredible 14 targets in the win. Olsen was fully expected to be quarterback Cam Newton's go-to option in the passing game after Benjamin went down, but he caught only two balls in the season opener.
It's blatantly obvious that the Panthers have made getting Olsen the ball a priority after his strong outing on Sunday. Expect Olsen to continue to be the man and Newton's favorite offensive weapon throughout 2015. It's not even going to be close.
2. Ted Ginn Jr.
If we're going strictly off targets in Week 2, Ginn easily gets the nod here. He earned nine targets, which resulted in four catches for 41 yards and a touchdown. His speed, as well as the fact that his rapport with Newton is back, makes him a dangerous weapon in the passing game. Ginn is now the veteran wide receiver on this roster after Cotchery went down.
Ginn had one of the best seasons of his career back in 2013 with the Panthers, catching 36 balls for 556 yards and five scores. Expect the speedy receiver to keep the momentum rolling into Week 3 and to be the main deep ball threat for the Panthers.
3. Corey Brown
Brown had an issue with drops throughout the 2015 preseason, but that seems to be fixed. For those who were concerned, Brown has exactly zero drops through the first two games of the 2015 season. While he kicked off Week 1 slow with only two catches for 13 yards, he turned it up in Week 2.
His three-catch, 57-yard performance, which included a touchdown in Week 2, is more of what fans are hoping to see from the 23-year-old receiver. Brown is far more than just a fast receiver, he has plenty of skill as well. Unfortunately, I think he still lands behind both Olsen and Ginn as the go-to option for the Panthers moving forward.
Why didn't he make it?
Devin Funchess
Funchess is a tough guy to figure. He's only been targeted six times by Newton this season, and has two catches with one drop. It simply seems that his connection with Newton isn't fully there yet. The rookie receiver missed the bulk of the preseason games and practices with a hamstring injury, which likely is playing a role here.
Funchess should be able to get it going for the Panthers, but I think he's going to need a full season to really get majorly involved in Carolina's offense. At least, involved enough to be listed as a top-three target for the team.