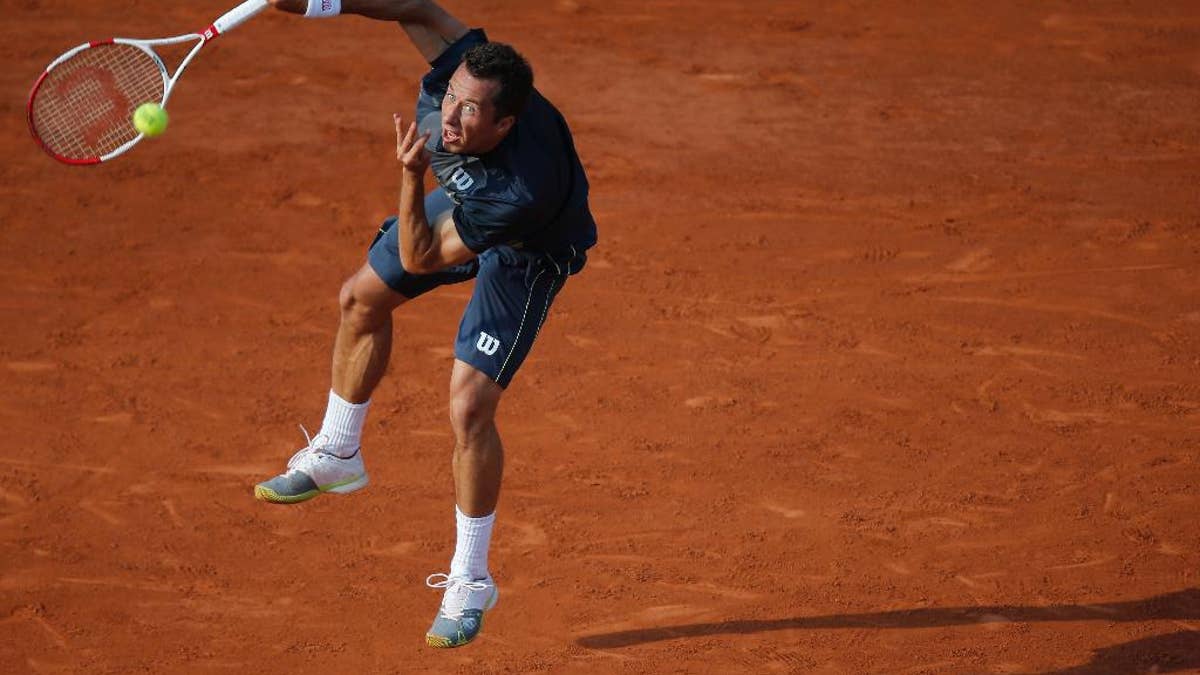 PARIS – The third-round French Open match between Wimbledon champion Andy Murray and 28th-seeded Philipp Kohlschreiber was suspended at 7-all in the fifth set because of fading light Saturday.
There are no artificial lights at the clay-court Grand Slam tournament. The match will resume Sunday, with No. 7 Murray serving.
Murray — who got both upper legs massaged by a trainer during fifth-set changeovers — twice was two points from victory while leading 6-5 as Kohlschreiber served, but couldn't get closer.
Kohlschreiber then held a break point at 6-all that Murray erased with a backhand winner.
Kohlschreiber won the first set 6-3. Murray took the next two 6-3, 6-3, and Kohlschreiber took the fourth 6-4.
The match between Richard Gasquet and Fernando Verdasco was suspended with Verdasco leading 6-3, 6-2, 2-2.