Wild put Kuemper on IR, recall Schroeder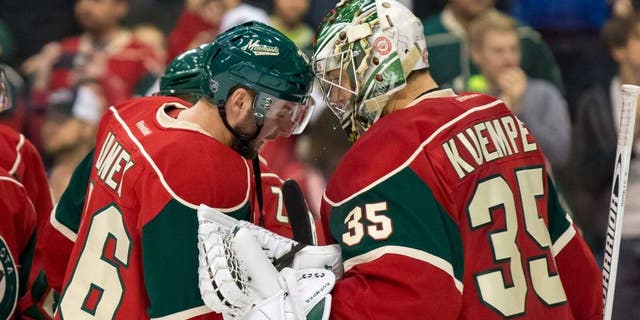 The Minnesota Wild placed Dacry Kuemper on injured reserve Saturday due to a concussion and recalled forward Jordan Schroeder to fill his spot on the roster.
Kuemper did not travel with the Wild on their current four-game road trip. In nine games this season (eight starts), Kuemper is 4-0-4 with a 2.12 goals-against average and .926 save percentage. He last played in Minnesota's 2-1 win over Montreal on Dec. 22.
Schroeder had seven goals and seven assists in 20 games with the Iowa Wild, ranking third on the team in goals. He played in 11 games with the Wild earlier this season, recording one goal.
Minnesota plays at Tampa Bay on Saturday night. Coverage on FOX Sports North Plus begins at 5:30 p.m.