Wild land highly coveted free agent forward Thomas Vanek with 3-year contract agreement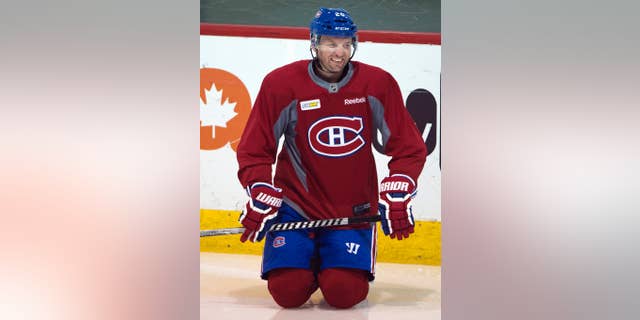 ST. PAUL, Minn. – The Minnesota Wild have made another splash in free agency.
Thomas Vanek, one of the top free agents available, agreed to terms on a three-year contract with the Wild on Tuesday.
The 30-year-old Austrian wing will get a chance to have a stable NHL home after playing for three teams last season. He started the season with the Buffalo Sabres and went on to play for the New York Islanders and Montreal Canadiens. Vanek finished the season with 27 goals and 68 points.
Buffalo drafted him No. 5 overall in 2003 and he has 277 career goals and 556 points.
Minnesota signed Zach Parise and Ryan Suter as free agents two years ago.