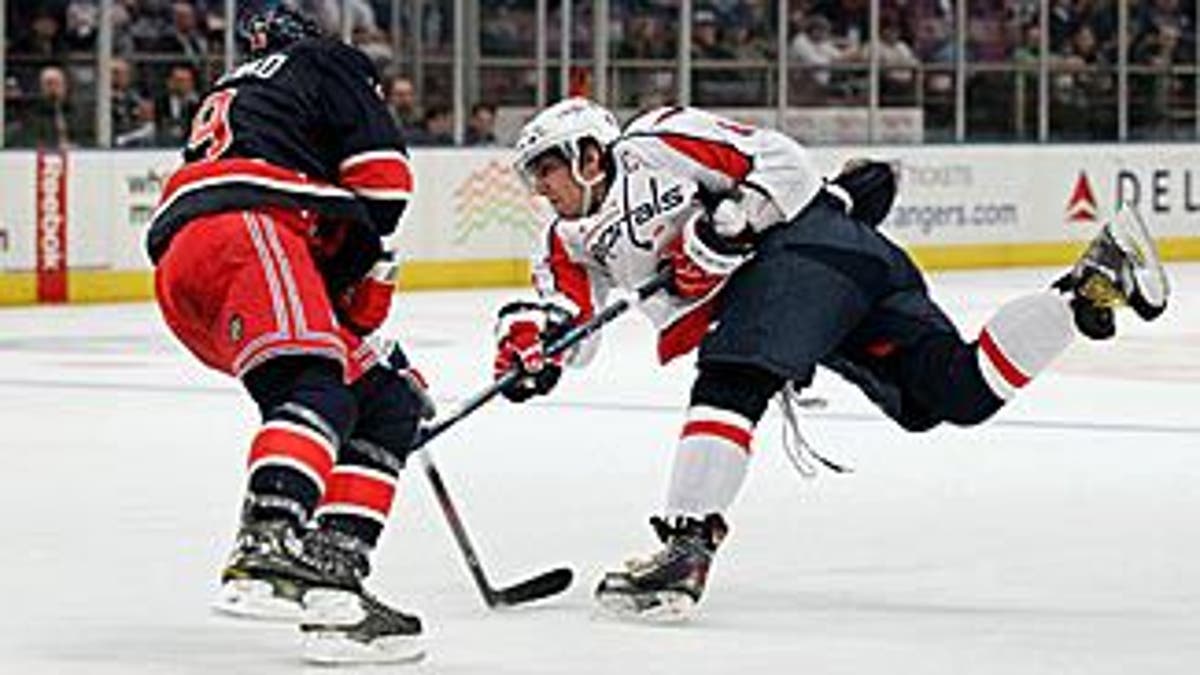 Washington's new commitment to defense will blend with its dynamic offensive weapons to fuel the franchise's first championship run.
THE BIG WHY: For three years there were questions from pundits and fans alike about Washington's ability to win the Stanley Cup because of the Capitals' style of play and shortcomings on the defensive end. The Capitals have vastly improved their ability to prevent goals, and that's the biggest reason why the new-look club could be more equipped for a deep postseason march.
There has been much written and said about Washington's identity change. The talent upgrade for the defense corps should also not be forgotten. These Capitals will have a veteran defensive defenseman last year's team was lacking (Scott Hannan) and a vastly improved young pairing of John Carlson and Karl Alzner. Those guys alone would make Washington's group better, but veteran Dennis Wideman could be back later in the playoffs.
The offense has struggled at times, but Alex Ovechkin has been a dominant player down the stretch and could change a year's worth of negative momentum since the 2010 Winter Olympics with a huge postseason.
THE BIG UH-OH: Health on defense is the big concern. Mike Green and Tom Poti are close to returning, but they've haven't played much of late. Wideman will likely be out for a while. There will continue to be questions about the young goaltenders, but it says here the Capitals will not be tripped up because of their goaltending.
THE FINAL VERDICT: The Capitals were considered big favorites in the East last season but crashed out in the first round. It was an uneven regular season this time around, but Washington is peaking at the right time after doing so in February in 2010.