Who should replace Marc Wilmots as Belgium national team coach?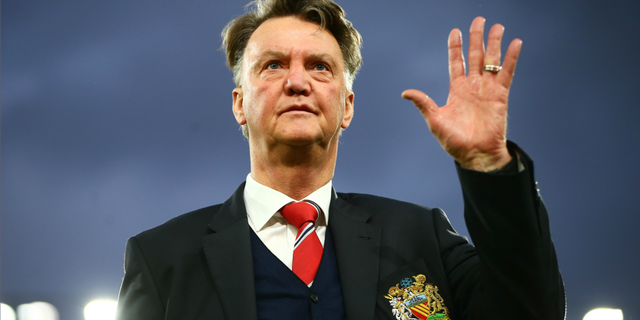 NEWYou can now listen to Fox News articles!
Another one bites the dust. Following the high-profile exits of other top international coaches this summer, Belgium have fired manager Marc Wilmots after their quarterfinal loss in the Euros. Belgium, ranked No. 2 in the world, fell 3-1 to Wales for an early knockout and generally played well below expectations in France's European Championship.
Wilmots' contract with Belgium was supposed to run through 2018, but the federation felt "intended goals have not been reached" under his tenure.
"There is a common sense that the team needs a new impulse to lead this group towards a top result at a major tournament," a statement read. "The Belgian FA will immediately start the procedure to find a new head coach, in a transparent way."
The search will probably need to happen quickly, though. World Cup qualifying resumes for Belgium this September in Cyprus.
Wilmots joins a lot of high-profile managers who are now looking for work. Copa America started off the firing line with Brazil axing Dunga, Ramon Diaz resigning from Paraguay and Tata Martino quitting his job in Argentina. After the Euros, it was Roy Hodgson's turn to quit his job in England. None of them seem very likely to head to Belgium, though.
So, who could be in line for the job in Belgium? Here's some early candidates to emerge:
Louis Van Gaal: It didn't take long for the former Netherlands coach to shoot to the top of the candidate list and be rumored as a frontrunner. As one of the most decorated and winningest managers in the sport, the Dutchman can't ever be ruled out, even despite a rocky run at Manchester United, and the timing is right since Van Gaal is out of a job.
Michel Preud'homme: The Club Brugge manager and former Belgium goalkeeper is another who has emerged as an early contender. He led Bruges to the Belgium championship in May, but early indications are that the federation will respect the contact he has in place. Still, never say never -- depending on how the search goes, they could come back around to Preud'homme.
Guus Hiddink: He was the caretaker of Chelsea after Jose Mourinho was fired and is looking to make his next move now that Antonio Conte is at Stamford Bridge. Belgium would probably be as good a landing spot as any for the Dutchman. Hiddink has been rumored to be a candidate for the vacant coaching jobs with England and Russia, but his vast experience makes him an attractive candidate for the Belgium job too.
Dick Advocaat: The former Belgium manager is plying his trade as an assistant for the Netherlands and as an advisor for clubs for some Dutch clubs, but maybe he is ready to be a head coach again? His previous stint for Belgium was a brief one after he broke his contract to coach Russia, so perhaps he'd be willing to give it a better shot again.
Marcelo Bielsa: The Argentine coach should be on the job with Lazio right now, but earlier this month he quit just two days into his contract with the Serie A side. It's an unusual situation -- he was reportedly unhappy with the club failing to acquire the players he requested -- but his experience in France and with the Argentina national team could catch the eye of Belgium's federation.
Andre Villas-Boas: He may lack national team credentials as a coach, but the Portuguese has found repeated success on the club level, most notably becoming the youngest manager to win a European title with Porto. He just left Zenit Saint Petersburg at the end of his contract and would probably find the job in Belgium to be an interesting new challenge.
Jurgen Klinsmann: This one is totally crazy. But if people can buy that Klinsmann is a top candidate for the job in England -- which he probably isn't and probably shouldn't be -- there's no reason to discount the U.S. national team manager from the running in Belgium. It wouldn't make much sense, but it's not like that's ever stopped the hiring of a football manager before.
MORE FROM FOX SOCCER: