Which players could Kings, Ducks lose to NHL Expansion Draft?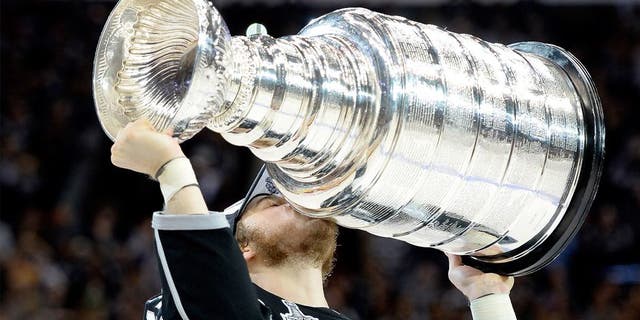 NEWYou can now listen to Fox News articles!
Could Dustin Brown be Las Vegas bound?
We will found out on Thursday when the NHL Expansion Draft kicks off June 21.
Both the Kings and the Ducks released their protected players lists on Sunday, as well as, those who the squads are willing to part with for the Las Vegas Golden Knights … the NHL's newest franchise.
Protected for the Kings: ForwardsJeff Carter, Anze Kopitar, Tanner Pearson, Tyler Toffoli, defensemen Drew Doughty, Derek Forbort, Alec Martinez, Jake Muzzinand goalie Jonathan Quick.
Protected for the Ducks: Forwards Andrew Cogliano, Ryan Getzlaf, Ryan Kesler, Corey Perry, Rickard Rakell, Jakob Silfverbergand Antoine Vermette, defensemen Kevin Bieksa, Cam Fowlerand Hampus Lindholmand goalie John Gibson.
As for the unprotected players listed by the Kings, along with Brown, forwardsTrevor Lewis and Kyle Clifford and D Matt Greene, among others, as available to Las Vegas.
For the Ducks, D Josh Manson, F Nate Thompson and G Jonathan Bernier could beon the move as well.