What was that?! Kirk Cousins butchers final play before halftime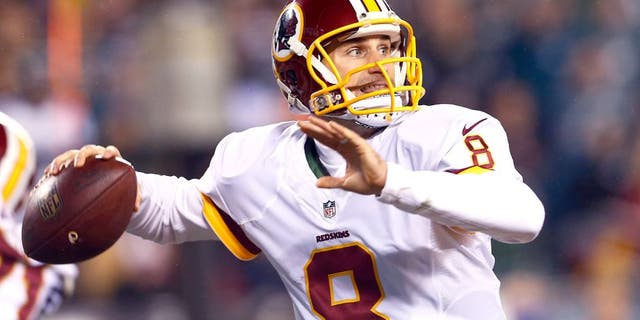 Uhhh, can someone explain this?
Washington Redskins quarterback Kirk Cousins went from looking like an All-Pro on his team's final drive before halftime against the Philadelphia Eagles on Saturday to looking like a complete doofus -- yes, doofus -- with six seconds left in the second quarter.
With a first-and-goal at the 6-yard line with zero timeouts left, most expected the Redskins to try and take a quick shot into the end zone and if didn't work, kick a field goal.
But Cousins didn't do that. Instead he did this:
That's right, he took a knee. Whaaaaaaa?
Since the Redskins didn't have a timeout left, the clock ran out and the half ended. Here's what makes it worse: Head coach Jay Gruden had no idea how this happened.
And of course, there was a collection of "You like that" jokes about Cousins on Twitter. There's no need to post them here because they were all the same and got played out within seconds.
But still, Kirk. That was ugly.