Weighty issue: Penguins' Kessel drops 13 pounds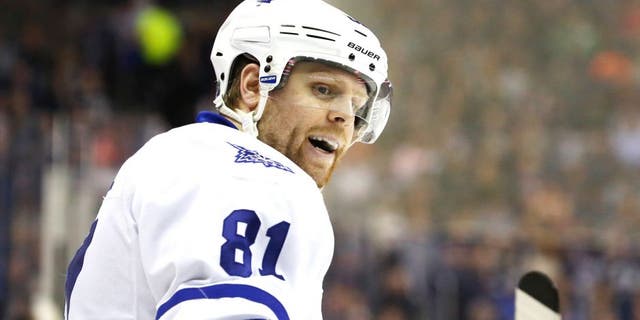 NEWYou can now listen to Fox News articles!
Phil Kessel has his fair share of critics, but the Pittsburgh Penguins' offseason acquisition may have done a nice job silencing some of them with a strong work ethic this summer.
Kessel has been an active participant in Gary Roberts' High Performance Training sessions, and the results were evident to see. The 27-year-old shed 13 pounds off his frame, TSN's Darren Dreger reported on Friday.
Kessel has often come under fire by his detractors for his body type, among other traits. The five-time 30-goal scorer is expected to show off his sleek new physique when he is paired with captain Sidney Crosby on the Penguins' top line this season.
Kessel was acquired with forward Tyler Biggs, defenseman Tim Erixon and a 2016 second-round selection from the Toronto Maple Leafs on July 1. The Maple Leafs received forwards Nick Spaling, Kasperi Kapanen, blue-liner Scott Harrington and first- and third-round picks next year.
(h/t Pro Hockey Talk)