Watch Tony Romo try his hand at another new gig: DJ, with help from Ezekiel Elliott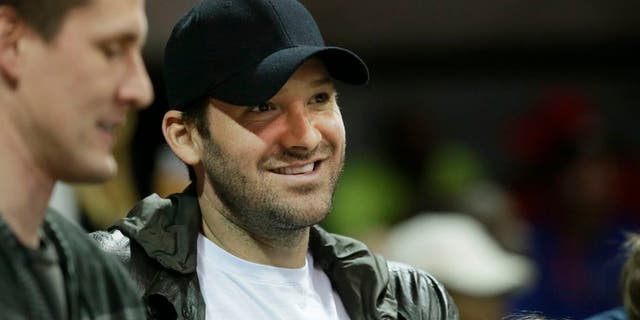 Tony Romo isnt gearing up for OTAs or working on his accuracy this offseason the first time he wont be doing those thingssince he came into the NFL in 2003. Instead, hes preparing himself for a new challenge: broadcasting.
However, while the recently retired longtime Dallas Cowboys quarterbackcertainly working on his hot takes and analysis for the upcoming season, hes also spending his downtime moonlighting as a DJ. At least, thats what he was doing on Sunday night at a charity event in Westlake, Texas.
Heres a look at him spinning it.
Romo was joined on stage by former teammate Ezekiel Elliott, who earlier in the dayattended the PGA Tours AT&T Byron Nelson event.
Is there anything Romo cant do? Theres no consensus on Romos ability as a DJ, but he looked pretty comfortable behind the table. Still, he should probably stick to sports.