[WATCH] Sage Northcutt teaches his crazy flips to other UFC fighters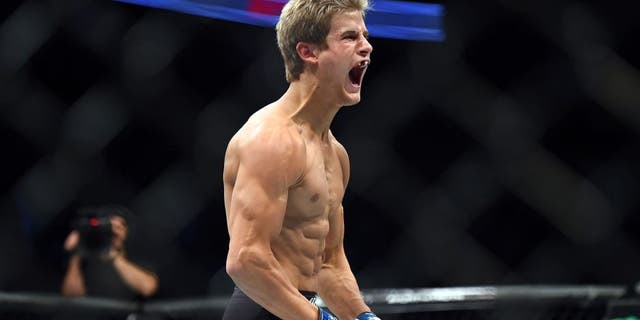 NEWYou can now listen to Fox News articles!
As if Sage Northcutt winning his UFC debut earlier this month in under a minute wasn't impressive enough, immediately after doing so, he executed a front-flip with the balance and smile of a champion gymnast, right in the center of the UFC Octagon, for the camera.
The 19-year-old headed to Montreal and the famed TriStar gym last week to learn some new stuff, but he also ended up trying to teach other UFC fighters like Olivier Aubin-Mercier and Kajan Johnson his tricks. OAM and Johnson couldn't quite get it down.
Canadian national wrestling team member Dori Yeats, however, cracked the front-flip code, and then executed a perfect backflip side-by-side with Northcutt, afterwards. Check out the fun video above for some almost unbelievable, high-flying (and breakdancing) action.
The teenaged sensation won't late long to step back into action. On Dec. 10, he'll fight in Las Vegas, against Cody Pfister.