Watch NHL prospect's stickhandling wizardry at scouting combine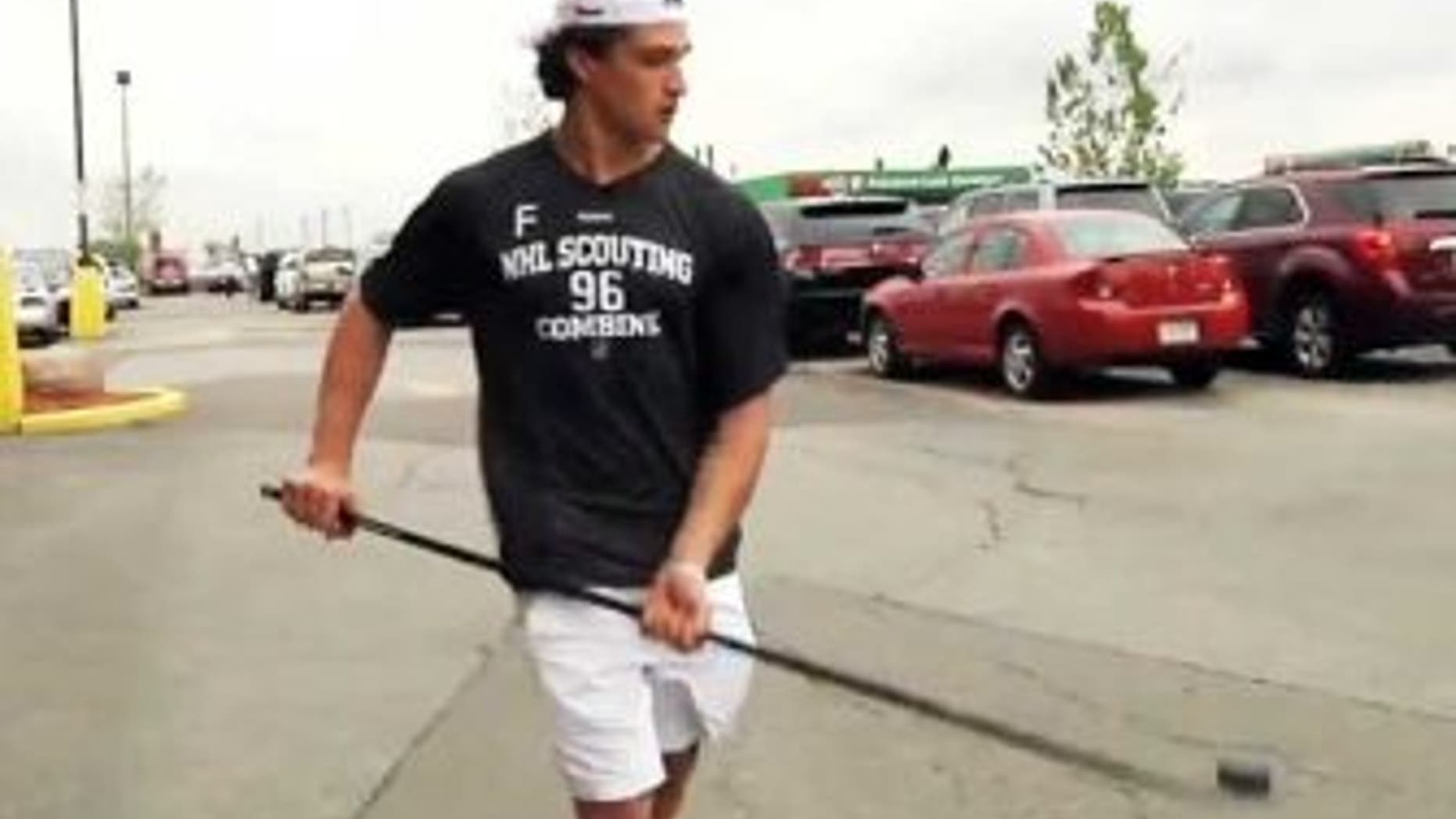 Among the elite talent at the 2014 NHL Scouting Combine in Toronto this week, prospect Sonny Milano of the U.S. National Team Development Program's under-18 squad found a way to stick out.
And he did so while wearing a pair of flip flops.
With a parking lot as his backdrop, the forward out of Massapequa, N.Y., worked his wizardry with a hockey stick, performing some insane stickhandling moves.
Our personal favorite: the sequence that starts around the :52 mark, when Milano scoops up the puck and throws it into the air only to catch it on the shalf of the stick, go behind his back and pass it back between his legs.
Check out the video below.
In his skates, Milano's not too shabby either. Over 58 games in 2013-14, he posted 29 goals and 85 points for the U-18 team. You can read more about what scouts think of the Boston College commit in this article posted by NHL.com.
(h/t: Reddit for bringing this video to our attention)