Washington Nationals Gio Gonzalez Gets Milestone 20th Win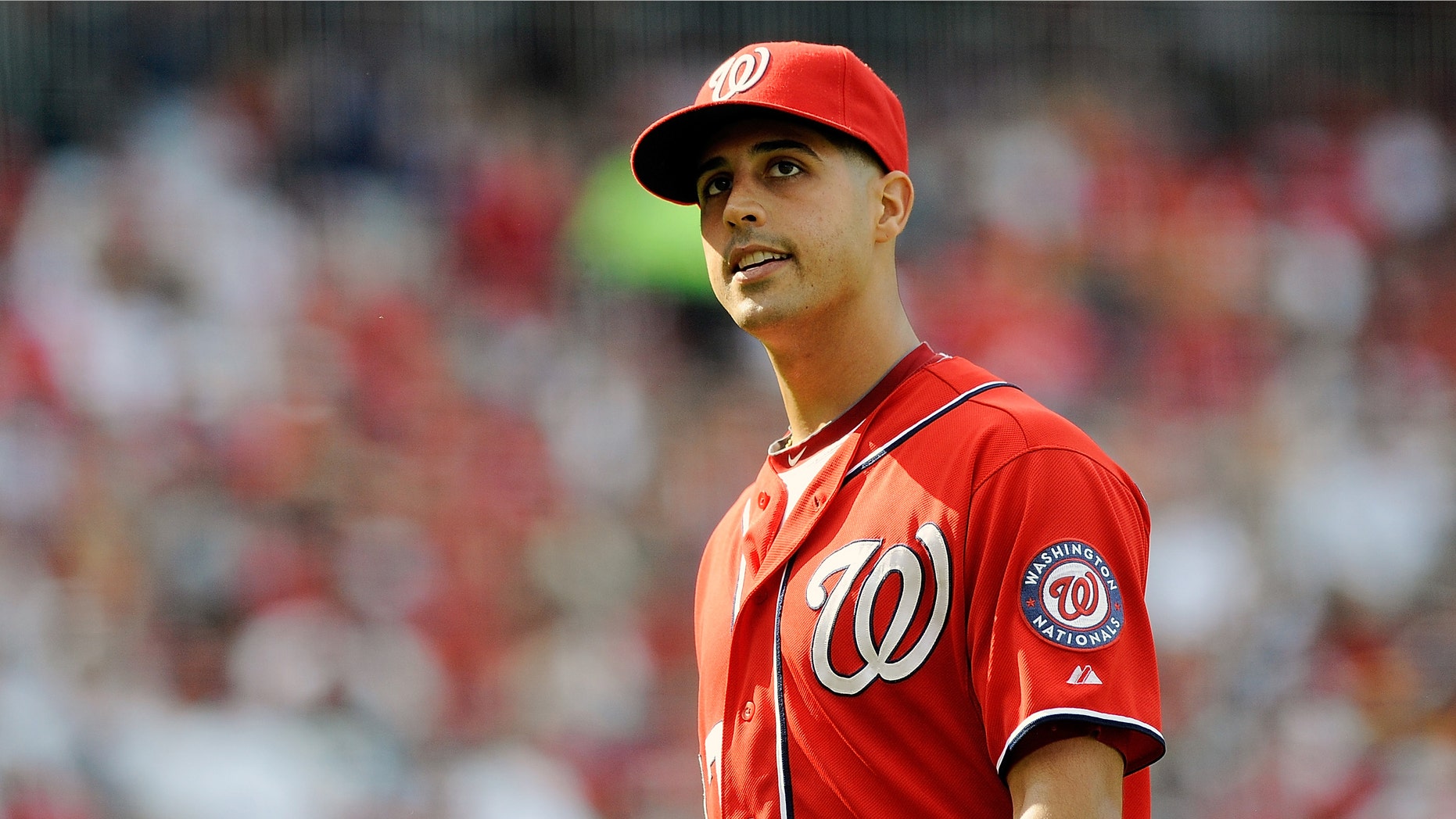 WASHINGTON – The first pitcher in the MLB this season to get 20 wins, Gio Gonzalez is riding high.
Waking up early during the offseason back home in Florida, Gonzalez and his personal trainer would consult a workout program tucked away in a folder labeled "Project 20."
Now having reached the milestone he was looking to all those months ago, Gonzalez is one step closer to the elusive National League Cy Young award.
Aside from being the majors' first 20-game winner of 2012, Gonzalez is the first pitcher for a Washington baseball team with 200 strikeouts since Walter Johnson in 1916.
"In a way, you kind of smile about it, because we finally reached our goal," Gonzalez said, standing in front of a locker sporting seven $20 bills presumably donated by teammates to mark the occasion, "and now it's time to change it up and continue to try and get better goals and higher goals."
Owners of baseball's best record, the Nationals already are assured of postseason play, and Gonzalez (20-8, 2.84 ERA) is a big reason.
"It doesn't feel like a 20th win for myself. It feels like a 20th win for the team," the lefty said. "This is a childhood dream, but at the same time, to do it with a team that's in first place makes it that much better."
The Nationals traded for Gonzalez in the offseason, shipping four prospects to the Oakland Athletics, then signing him to a $42 million, five-year deal.
Based on reporting by the Associated Press.
Follow us on twitter.com/foxnewslatino
Like us at facebook.com/foxnewslatino