Warriors lose another free agent after signing Kevin Durant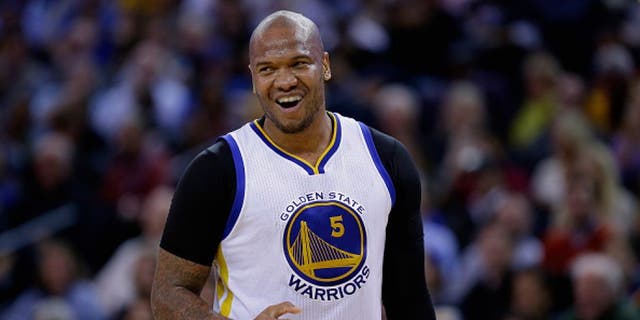 NEWYou can now listen to Fox News articles!
The Golden State Warriors may have added one of the best players in the league in free agency, but signing Kevin Durant meant that several key rotation players from their 2015 championship team would need to be sent elsewhere.
Harrison Barnes, Andrew Bogut, Leandro Barbosa, Festus Ezeli and Brandon Rush have all found homes with new teams for next season, and now Marreese Speights becomes the sixth player to bolt from last year's 73-win squad.
Speights averaged 7.1 points and 3.3 rebounds in 11.6 minutes per game for Golden State last season, but the fact that the 6-foot-10 big man shot a career-best 38.7 percent from three-point distance made it difficult for opposing defenses to match up with the lineups that featured him on the court.
Despite the loss of these players, the Warriors (obviously) expect to be even more potent next season. In addition to Durant, Golden State locked up veteran big men David West and Zaza Pachulia on minimum-level contracts.