Wannabe Michael Jordan wears full uniform during pick-up game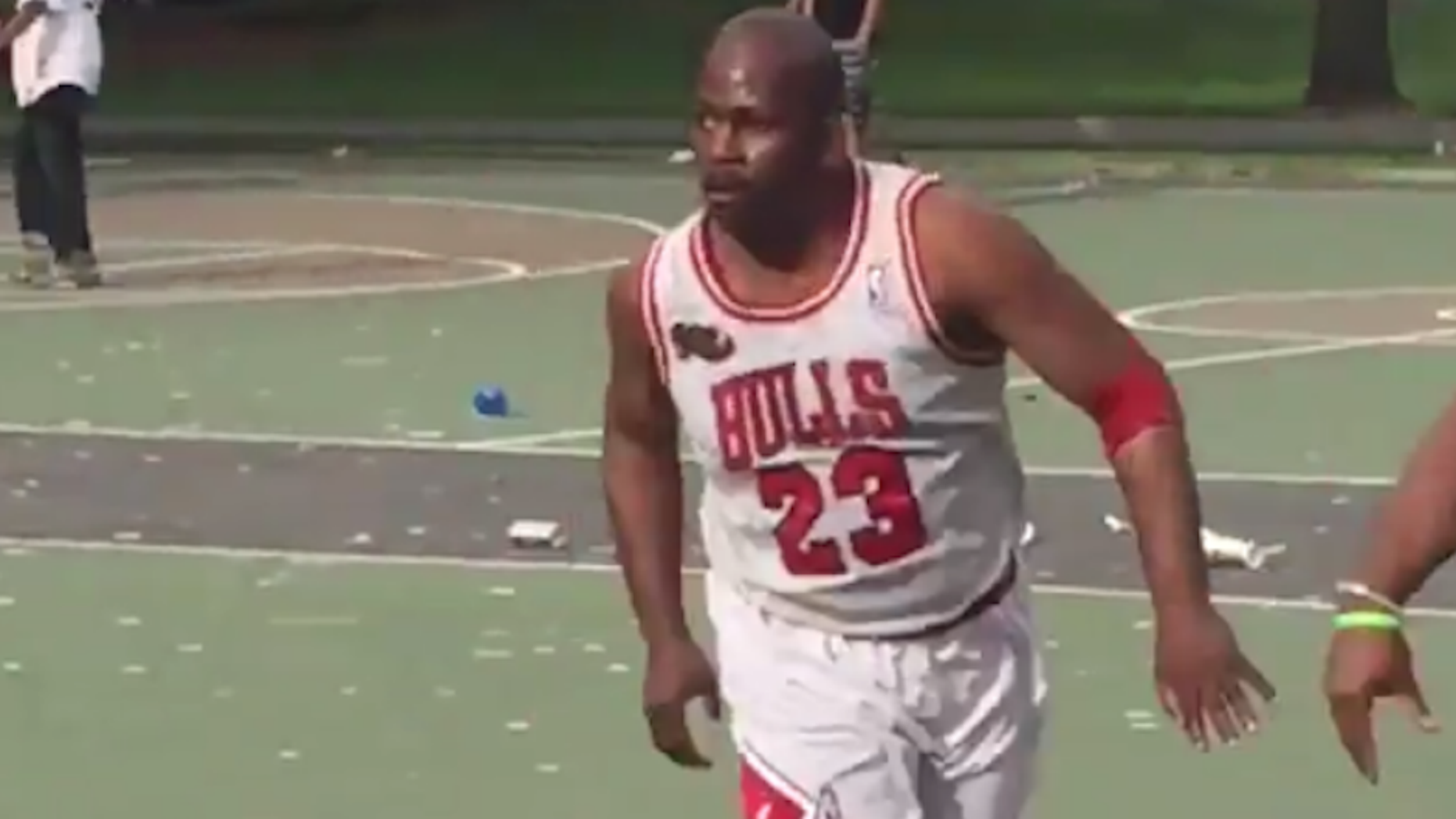 Before going to a basketball court to play some hoops on Tuesday, an as-yet-unidentified man decided to suit up in a complete, homemade Michael Jordan kit.
Meanwhile, a gentleman named Perry captured about 15 seconds of game action showing the man playing defense in his Jordan jersey, game shorts, arm band, leg band, and what appear to Air Jordan 11 Breds.
It's just not something you see every day (or any day), and it happened in Coeur d'Alene, Idaho of all places, according to Perry. Warning: the video post by @J_Hardiman23 contains some explicit language:
Naturally, the comical sight inspired some quality memes. Take a look:
If you happen to know the whereabouts of bizarro streetball Scottie Pippen, please send him to Idaho immediately.