Viral video: 7th grader blows away crowd with 3-pointer against NBA star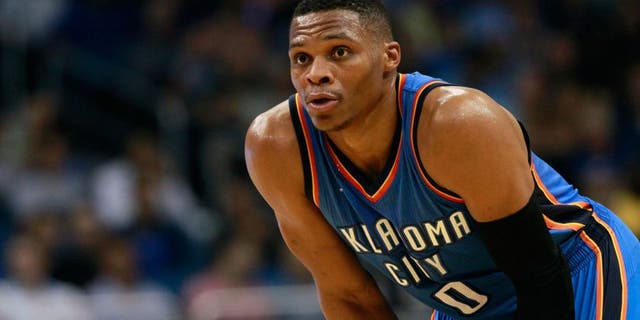 NEWYou can now listen to Fox News articles!
A 7th grader who challenged Oklahoma City Thunder star Russell Westbrook to a one-on-one match at his basketball camp stunned the crowd when he drained a three-point shot from just shy of half court, in a video that spread across the Internet.
The boy's coach, Jacob Padilla, posted the video online Saturday.
The coach said the boy, named Kyle, was tied 2-2 against Westbrook when he nailed the game-winning shot in Oklahoma.
Westbrook stood on the court shocked for a moment. Eventually he applauded, giving the kid a high-five and a hug.
It's a far cry from a previous one-on-one that made the rounds online. In that video, the NBA star showed off his dribbling before dunking on a different kid.
Westbrook has had an emotional week. His former teammate Kevin Durant announced days ago he was heading to the Golden State Warriors.
Durant said Westbrook took it hard.
The Associated Press contributed to this report.