US women's swimming sets world record in 4x100 medley relay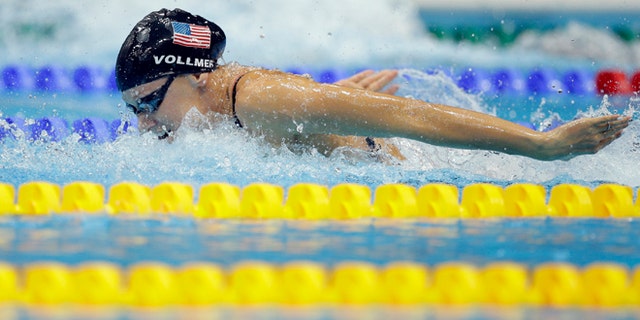 LONDON – The United States set a world record to win the women's medley relay at the London Olympics on Saturday.
The Americans clocked 3 minutes, 52.05 seconds, slicing 0.14 off the previous mark set by China at the 2009 world championships at the height of the high-tech bodysuit era.
Missy Franklin swam the leadoff backstroke leg, Rebecca Soni did the breaststroke, Dana Vollmer competed in butterfly and Allison Schmitt had the anchor leg in freestyle.
The 17-year-old Franklin, who starts her senior year in high school this fall, finished the meet with four golds and a bronze, while Schmitt leaves with three golds, a silver and a bronze.
Australia touched in 3:54.02 to take the silver medal and Japan finished in 3:55.73 to take bronze.