UFC Embedded: Inside the delivery room with John Dodson, the father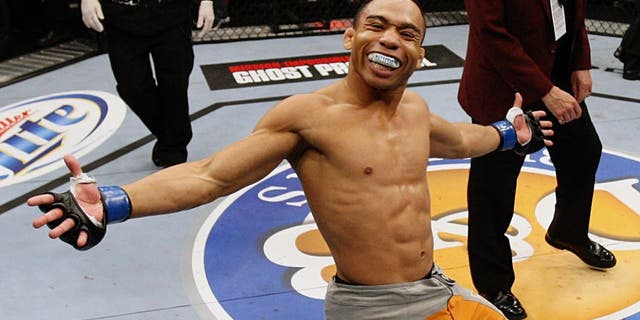 NEWYou can now listen to Fox News articles!
The UFC Embedded video documentary series crew is great at bringing fans into intimate moments with their favorite fighters. However, No. 1 flyweight world title contender and UFC 191 headliner John Dodson may have given the most access any fighter ever has, this week.
Dodson left Las Vegas nearly as soon as he arrived, earlier this week, to dart back to his girlfriend's side as she went into labor in New Mexico. The UFC 191 Embedded cameras were there when he got the call, and they went with him not just back to New Mexico, but literally into the delivery room with the fighter and his family.
Watch episode three above to see the young father race through the airport to be get to be there as his newest child entered the world, and then experience the most personal of moments as they welcome the baby into their family. It's pretty incredible, actually, and frames Dodson's life for fans as he waits to fight for a world title tomorrow night against Demetrious Johnson.
Below, check out the latest episode, number four, of UFC 191: Embedded. Then stay with us all weekend for cage wall-to-wall coverage of the big pay-per-view event, live from Las Vegas!