Timberwolves' LaVine out for season with torn ACL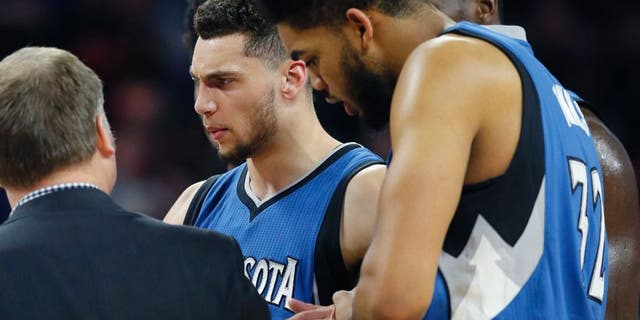 NEWYou can now listen to Fox News articles!
An MRI taken Saturday morning at Mayo Clinic by Minnesota Timberwolves Orthopedic Surgeon Dr. Diane Dahm revealed that Wolves guard Zach LaVine has a torn ACL in his left knee. LaVine, who will have surgery at a to-be-determined date, will miss the remainder of the season.
The injury occurred during Friday night's 116-108 loss to the Detroit Pistons.
In 47 games this season, LaVine averaged 18.9 points, 3.4 rebounds and 3.0 assists in 37.2 minutes per game. In his third NBA season, LaVine holds career averages of 13.7 points, 2.9 rebounds and 3.2 assists in 206 games.