Tigers look to make it two straight over Rangers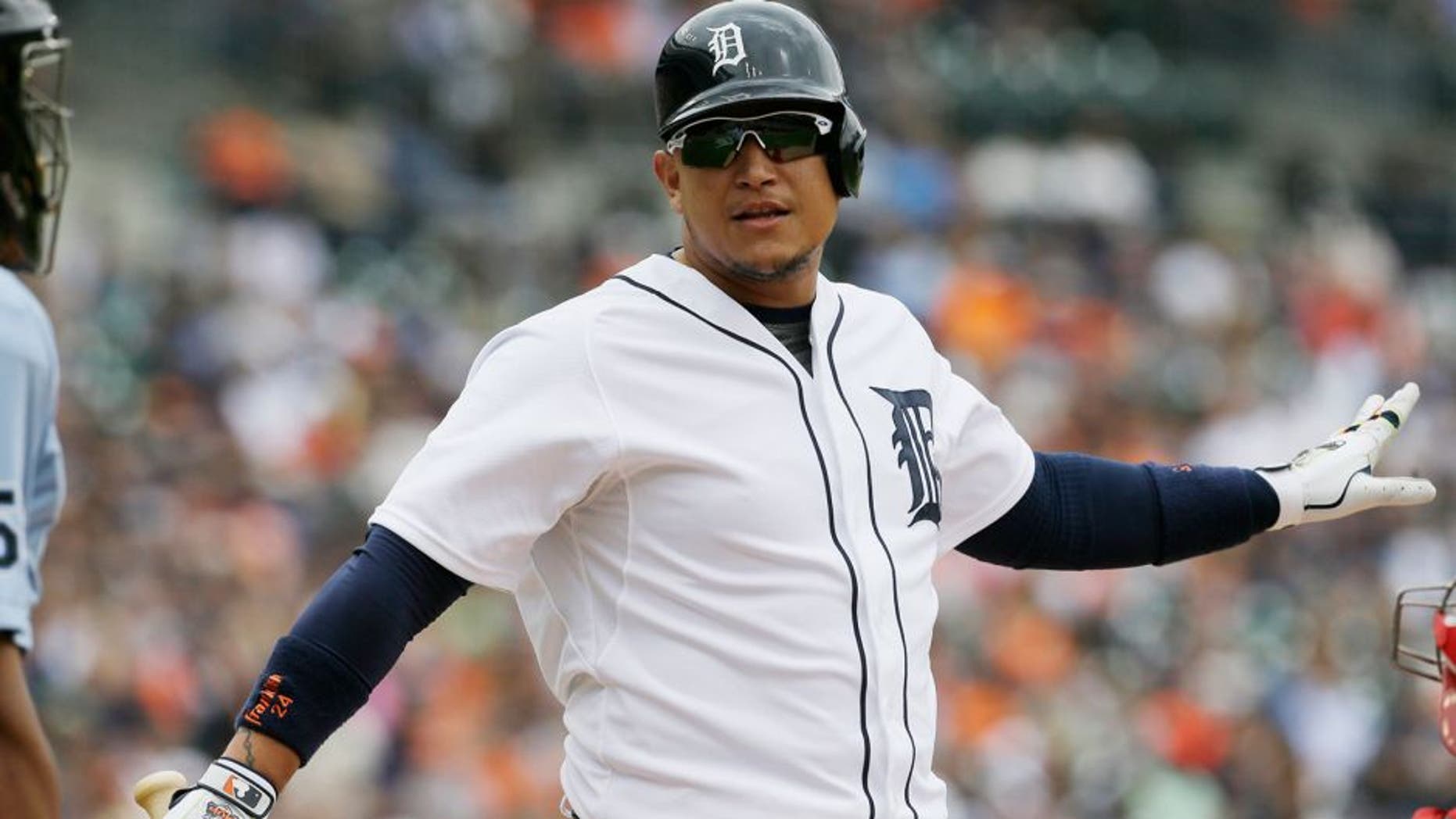 The Texas Rangers made an improbable run to the top of the AL West, and while their postseason fate is still mostly secure, they're beginning to tempt fate with their latest losing streak.
They'll try to avoid what would be their longest skid in nearly three months by bouncing back with a victory Tuesday night against the Detroit Tigers (7 p.m. pregame, 8:05 first pitch on FOX Sports Detroit).
Texas is in position to become just the fifth team in the last 40 years to win its division despite trailing by at least eight games in August. But the Rangers (84-72) have dropped three in a row, largely because of dismal pitching. They've given up 20 runs during the losing streak, and Colby Lewis was hammered for six runs and 10 hits over 4 2-3 innings in Monday's 7-4 series-opening defeat.
Meanwhile, Houston won 3-2 in Seattle, keeping Texas' magic number to clinch the division at five with the Astros 1 1/2 games back. The Los Angeles Angels also won, pulling within two games.
"Worry doesn't do anything," said Prince Fielder, who drove in all four runs and was a triple shy of the cycle. "It just makes everything seem bigger than it is."
Fielder is 9 for 22 with 11 RBIs in his last five games.
The Rangers, who haven't dropped four straight since losing five in a row July 3-8, have to like their chances behind Cole Hamels (5-1, 3.41 ERA). His Texas tenure started in slow fashion with nine runs allowed in his first two outings after being traded, but he's since found his groove, going 5-0 with a 2.78 ERA in eight games, all resulting in Rangers victories.
He allowed an unearned run and four hits over six innings in Thursday's 8-1 win at Oakland. The offense also provided him with six runs of support and has backed him with 25 over his last four games.
Hamels was averaging a career-worst 2.9 runs of support in 20 starts for Philadelphia before being acquired at the deadline, and his 2.7 walks per nine innings marked the second-highest rate of his career.
"It's a very nice feeling because you don't have to be forcing anything," Hamels said of the run support he's received with the Rangers. "You can really just go out there and try to be aggressive in the zone and throw strikes. That's how you win ballgames."
He's 1-1 with a 2.77 ERA in two career starts against Detroit, including a 4-2 road victory Aug. 23 when he gave up two runs over six innings in a 4-2 victory.
Despite being tied for last place with the Chicago White Sox, Detroit (73-83) has performed well in the spoiler role, taking two of three in Minnesota Sept. 14-16 and against Kansas City Sept. 18-20.
Miguel Cabrera will look to continue his dominance of Hamels, having gone 8 for 11 with three extra-base hits previously.
Daniel Norris (2-2, 3.88) gets the nod looking to build off a sparkling performance. He was pulled after only 63 pitches Sept. 22 against the White Sox despite five perfect innings, but he was operating on a pitch count, as it was his second outing since returning from a strained oblique.
Norris is 2-0 with a 2.89 ERA in seven road starts.
Detroit's Victor Martinez is unlikely to play after leaving in the sixth inning Monday. Martinez was nursing soreness in his left quad after running from first to third.