Tiger Woods caps comeback with Tour Championship victory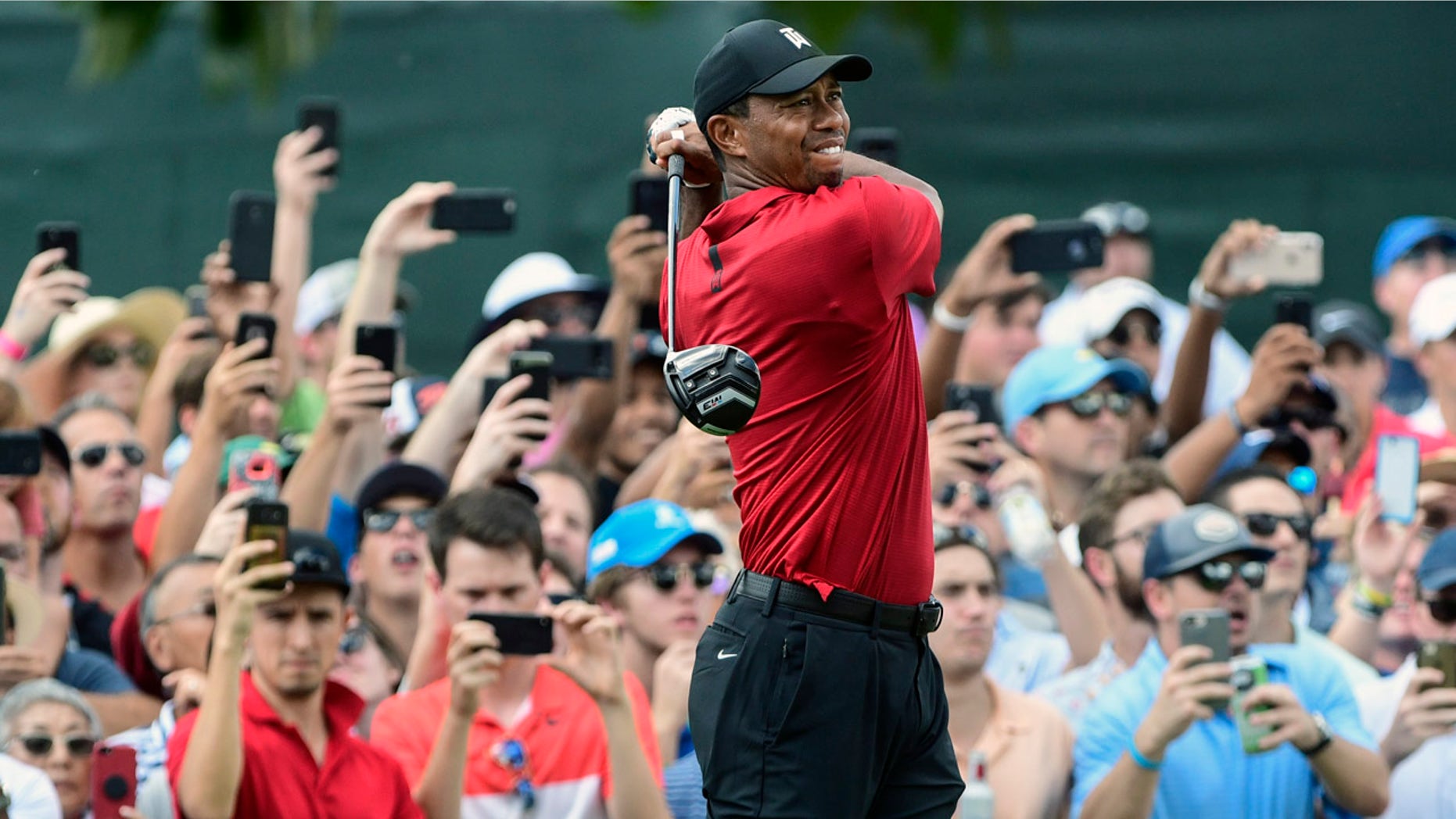 Five years and four back surgeries later, Tiger Woods is a winner on the PGA Tour once again.
Woods shot a one-over par 71 at East Lake Golf Club in Atlanta to wrap up an emotional two-shot victory over Billy Horschel at the season-ending Tour Championship. It is his 80th victory on the PGA Tour, but his first since the 2013 Bridgestone Invitational.
"I loved every bit of it," Woods told NBC Sports moments after his round. "The fight and the grind and the tough conditions. Just have to suck it up and hit shots. Loved every bit of it."
Justin Rose, who finished in a tie for fourth place five shots behind Woods, managed enough points to wrap up the $10 million FedEx Cup, which the tour considers its biggest prize. But the day, the galleries and the TV ratings belonged to Tiger.
Woods entered the final round with a three-shot lead over Rose and Rory McIlroy, and he quickly stretched his lead over Rose to five. Woods birdied the opening hole, while Rose bogeyed the fifth.
McIlroy, playing in the final pairing with Woods, threw away his chance on the front nine. Coming off a birdie at the par-5 sixth, which left him 8-under for the tournament and one-over on the day, McIlroy hit a wild tee shot into the trees to the right of the seventh fairway and made double bogey after a penalty drop. He then hit another drive into the crowd on the right and went on to make bogey at No. 8.
Meanwhile, Woods kept chugging along. He bogeyed the 10th hole to break a run of eight straight pars after his opening birdie, but gained that shot back by rolling in a 12-foot birdie putt on No. 13.
Woods made things more interesting with back-to-back bogeys on the 15th and 16th holes, but he had built enough of a cushion for them to be footnotes to his ultimate triumph.
As Woods finished off the win with a par at the 18th hole, he raised his arms in triumph as the crowds surrounding the green chanted "Ti-ger! Ti-ger! Ti-ger!"
"It was a hard time not crying coming up the last hole," Woods said. "But I said, 'Hey, you know, I can still play this thing out of bounds, so let's suck it up and let's hit some shots here.' But once I got the ball on the green, then I gave [caddie] Joey [LaCava] a high-five, because it was done. I can handle that from there."
It was a far cry from this time last year, when Woods was still waiting for his lower back to fuse and wasn't sure he could ever play again. He told stories of being unable to get off the couch to watch his kids play soccer, much less to chip and putt.
"It's been tough," Woods told NBC's Dan Hicks during the trophy presentation. "I've had a not-so-easy last couple of years and I've worked my way back and ... it's just hard to believe I've won the Tour Championship."
Horschel shot four-under 66 to finish alone in second place, while Hideki Matsuyama and Rickie Fowler each shot the low rounds of Sunday's play with 65.
The Associated Press contributed to this report.