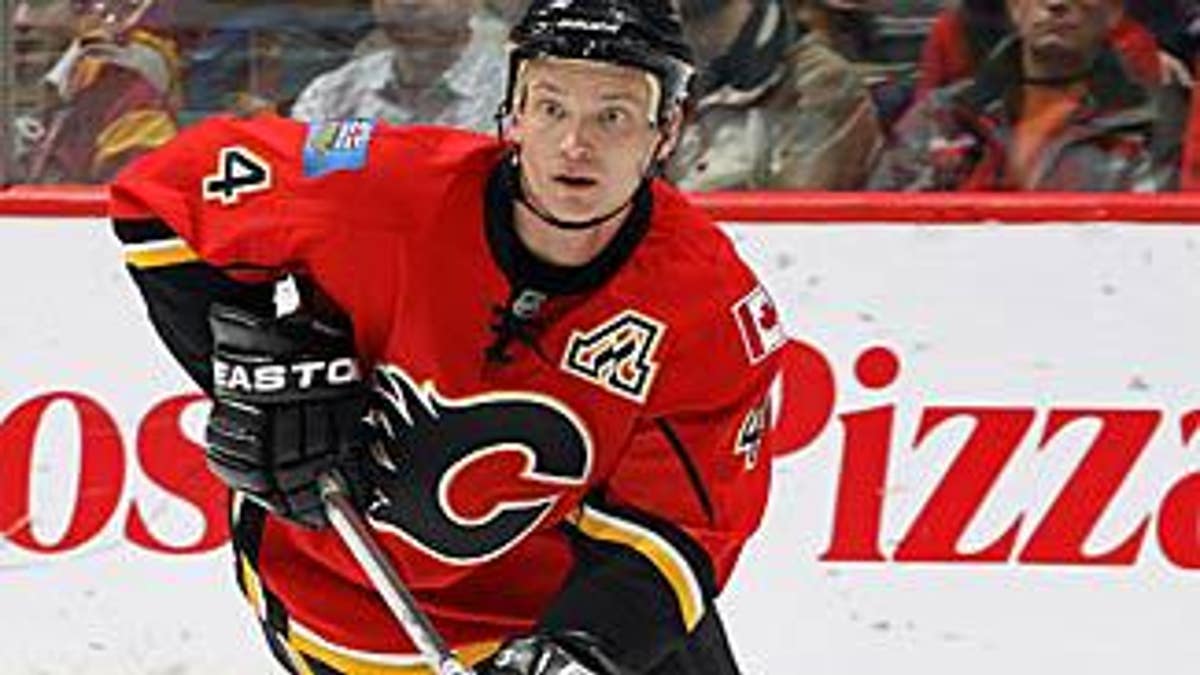 An 82-game NHL regular season can be a war of attrition, with anything from a flu bug to a wayward puck being enough to sideline even the toughest of competitors.
But for three special players, Tuesday's games will mark pretty impressive milestones.
In Calgary, the Flames' Jay Bouwmeester will play his 496th consecutive game, setting a new League record for consecutive games played by a defenseman. He's currently tied with Dallas' Karlis Skrastins.
The last time Bouwmeester missed a game was March 3, 2004, when he was with the Florida Panthers.
"It's just kind of something that happened," Bouwmeester told the Flames' website following Tuesday's morning practice. "There's nothing real special about it. I've just been fortunate not to have anything major happen that's kept me out. I haven't been scratched or sick to the point where you can't play. I don't really think it's a huge big deal or anything."
It's not like Bouwmeester is hiding from the action. He's averaged more than 25 minutes per game over his seven seasons, has led his team in average ice time five times, and has ranked in the top 10 in the League in average ice time per game every season since his rookie year. He's played more than 25 minutes per game the last six seasons, more than 26 minutes three times and a League-high 27:28 in 2007-08.
"No one goes out there hoping they get hurt," Bouwmeester told the Calgary Sun. "You go out to play the game and stuff happens. It's not in the front of your mind.
"If you are going out there worried about getting hurt, you won't be good to anybody. You go out there and play the game. I've been lucky that I haven't had whatever happen to me and I haven't missed any time. There's no secret to it."
Bouwmeester might not be impressed by what he's accomplished, but teammates are.
"He's such a smooth player and reads the play so well, for the opposition, it's tough to get him for a big hit," fellow Flames blueliner Mark Giordano told the Calgary Sun. "I rarely, if ever, see one on him."
New Jersey Devils forward Travis Zajac also has done a good job avoiding any undue punishment. He's set to tie the franchise record for consecutive games played when he takes the ice Tuesday against the Atlanta Thrashers. It'll be his 388th straight game, tying him with franchise legend Ken Daneyko.
Zajac hasn't missed a game since Oct. 24, 2006, his rookie season.
"I've just been fortunate enough to play in these games, feeling good enough that I can compete at a high level," Zajac told the team's website. "I don't think it's a huge deal. You want to play. For me, I want to play in every game. You want to be out there. You want to compete hard. That's the fun part about playing the game."
Zajac said he was more impressed that the hard-nosed Daneyko was able to string together so many games in a row.
"I think it's pretty impressive how a guy like Daneyko played in that many games straight being such a presence on the ice, blocking shots, playing tough minutes," Zajac said. "As a forward it might be a little bit easier to reach than a (defenseman)."
Zajac is a sturdy 6-foot-3 and 200 pounds, and isn't afraid to get his nose dirty -- he's averaged 53 hits in his five seasons -- and he's played more than 17 minutes of ice time per game throughout his career.
Coach Jacques Lemaire, who also coached Daneyko, gave Zajac full marks for his accomplishment.
"Some of it is chance -- luck," Lemaire said. "The other one is, the guy's in good shape. He protects himself well although he plays in traffic. He knows how to go into the boards, he knows when he's first (to the puck) what to do, he knows when he's battling with someone. I like his approach because he's strong and he uses his body very well."
Daneyko, now a broadcaster for the team, joked that he might "do a Tonya Harding attack on him" to preserve his mark, but then said how proud he is to share his record.
"It lasted a long time, almost 20 years," Daneyko told The (Bergen) Record. "All records are going to be broken eventually. I'm just glad it's a player like Travis who I admire for his dedication and the way he plays the game. There are going to be days when you don't feel your best. You have to play through injuries and illness, which I'm sure he has. He believes in that, as did I."
As does the Los Angeles Kings' Anze Kopitar. When he plays Tuesday against the Nashville Predators, it will be his 325th straight game, one more than Hockey Hall of Famer Marcel Dionne played for the franchise. His streak started March 21, 2007, when he returned from a month-long absence in his rookie season with a back problem.
"I don't know if that's something you want to look at too much, and jinx it," Kopitar told the Kings' website Monday. "It's definitely a nice accomplishment. Hopefully it's not going to be done after (Tuesday)."
Much like Bouwmeester and Zajac, Kopitar is a big, strong forward, measuring in at 6-3 and 227 pounds. He plays big minutes and goes fearlessly to the net to score goals, and also works hard on the defensive end. He's led all Kings forwards in ice time at more than 20 minutes per game in all five of his NHL seasons, and he's been in the top six in the League among all forwards each of the last two seasons, including 21:39 per game this season.
Kopitar knows his streak is as much luck and fortune as it is skill and preparation.
"If you get hit by a puck and break a bone, it's not like you can do anything about it," he said. "The tendons and muscles, if they're attached, that's when you can kind of control it off the ice and just take care of yourself."
While all three streaks are incredibly impressive, they have a long way to go to match the NHL mark of 964 consecutive games played by Doug Jarvis.
Contact Adam Kimelman at akimelman@nhl.com. Follow him on Twitter: @NHLAdamK