This cut over Elias Theodorou's eye is gnarly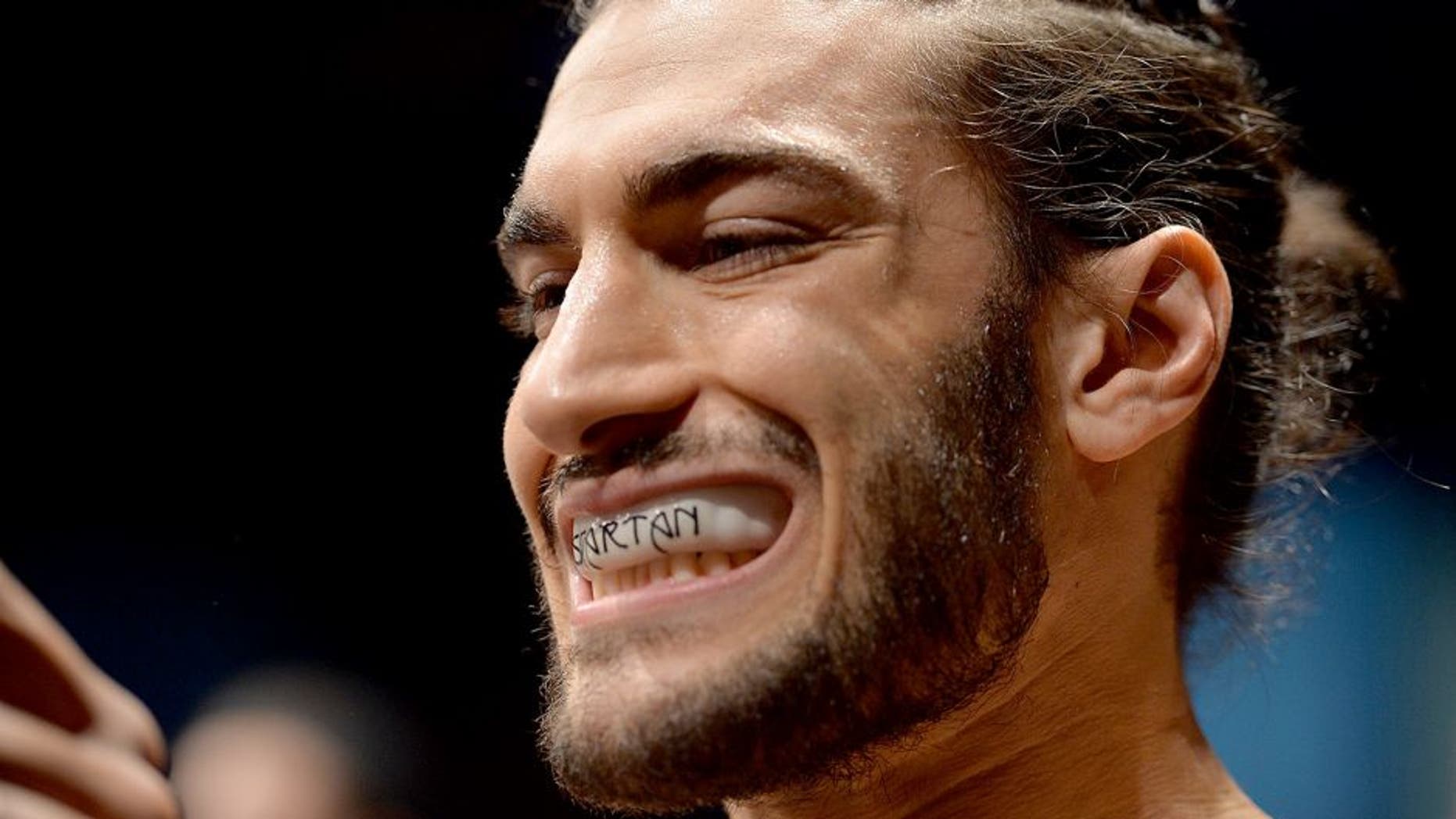 Don't say we didn't warn you ...
Elias Theodorou earned this "badge of courage" Saturday night during his UFC Fight Night bout against Thiago Santos. The "Ultimate Fighter: Nations" winner came out strong, but Santos took over in the second and third rounds, including opening up this cut over Theodorou's eye.
There will be stitches.