The Vanishing Puerto Rican Ballplayer; Can Boricuas Make a Comeback in MLB?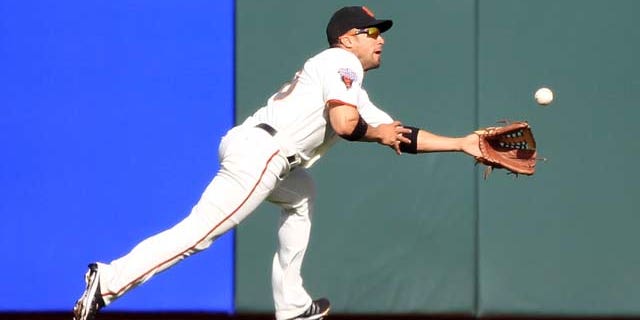 The Caribbean island that produced Roberto Clemente and a plethora of exceptional baseball talent that made its mark in the Major Leagues has produced fewer hits in recent years.
On the surface, baseball is still the pastime in Puerto Rico. But access to other sports, being subjected to Major League Baseball's first-year player draft while other Latin American countries are not, and perhaps other career options to pursue has created the steady decline in number of the pelotero boricua.
Nearly 40 years after his tragic death, Clemente still represents what Puerto Rican ballplayers, young and old, aspire to become. But one wonders what the late Hall-of-Famer would say about the dearth of the Puerto Rican representation in the Majors today?
There were 20 players on Major League Baseball Opening Day rosters this season, most products of the league's First-Year Player Draft, which was instituted for Puerto Rico in 1990. In 2006, that number was 33, according to Caribbean Business, a Puerto Rico-based publication.
"You can talk about it all day," Florida Marlins pitcher Javier Vázquez, from Ponce, Puerto Rico, said. "A lot of people have pointed to the draft, I guess, but I've always said that if you're good enough to draft, you're good enough to sign as a free agent."
Outfielders Carlos Beltrán of the New York Mets, Andrés Torres of the defending champion San Francisco Giants, and Alex Rios of the Chicago White Sox – not to mention catchers Iván "Pudge" Rodríguez of the Washington Nationals, Yadier Molina of the St. Louis Cardinals, Geovany Soto of the Chicago Cubs and Jorge Posada of the New York Yankees – are among the few big name Puerto Ricans in the game.
But those players and most of the others are all fairly far along in their careers, creating a generational gap of sorts between those veterans and the few Puerto Rican potential future stars.
Players and those close to the game admit there is a decline and cite reasons for it, but they believe it's a cycle – that there is talent in the minor leagues, colleges and at high-school age that will bolster the ranks in the years to come.
"Baseball is coming back to the island and it's just a matter of time," Rodríguez, 39, the longest-tenured Puerto Rican major leaguer, said. "Just take one step at a time, and maybe in a few years it's probably going to be back the way it should be."
Until 1990, Puerto Ricans were free agents with the same status as players from the Dominican Republic, Venezuela and other Caribbean countries. They could be signed at age 16 or 17 as raw talents and learn the pro game faster than their American counterparts, who couldn't be drafted until they were done with high school and, in a lot of cases, weren't drafted until they were in college, and by then in their early 20s.
Now Puerto Ricans are part of the draft. Today's best prospects include Javier Báez, an 18-year-old shortstop and native of the island who now lives in Florida. He went to the Chicago Cubs with the ninth overall pick in Monday's First-Year Player draft and could get more than $2 million in a signing bonus if he signs a contract.
The lower-round selections stand to make much less money, which leads them to consider other sports, going to college or other pursuits.
That cuts into the talent pool from Puerto Rico, even though a number of players from the island will be chosen throughout Rounds 2 through 50 Tuesday and Wednesday.
"It's not like in other countries where baseball is the only way out," Vázquez said. "In Puerto Rico it's not the only way. Other guys study, a lot of guys do different things. Baseball has taken a dip to other sports as well."
In the not-so-distant past, even the best players from the Dominican Republic, Venezuela and other Caribbean nations not subject to the draft provided plenty of cheap labor for pro baseball, relative to the draft's millions of dollars for the most talented Americans who might have had the option of going to college.
But the money is much better now for can't-miss prospects in poorer countries as salaries and revenues have increased.
If a youngster in Santo Domingo, for example, has what teams determine to be too much upside to pass up, the bidding for his services can send the price of signing that player to incredible heights. The Puerto Rican player, meanwhile, is left out of the process because he must be drafted.
"Really, it's like any other (U.S.) state," said Frankie Thon, a scout who covers Florida and Puerto Rico for the Arizona Diamondbacks. "It comes and goes. You still have guys getting drafted high.
"Guys who get more money usually get more chances (to advance in baseball)," Thon added. "It's more of an auction in the Dominican Republic and Venezuela. Certain people see it as a disadvantage. You can compare what guys got in the 2010 draft and it really doesn't compare to the top Dominican player."
Puerto Rico's baseball federation has complained about the draft since the beginning, Thon said.
Baseball still holds its place of honor on the island, but other sports are gaining in popularity and participation. Juan José Barea of Mayagüez is currently in the sports spotlight with his Dallas Mavericks in the NBA Finals, only further inspiring youngsters to play basketball. The island has a professional basketball league that makes news year-round, too.
Further, the Bayamón-based soccer club, Puerto Rico Islanders FC, is one of the top North American second-division teams. Volleyball and boxing are also big, with high-school baseball in such a low state of existence that the island has a number of baseball academies that offer instruction in the sport as well as academics.
"When I was a coach in the minor leagues with the Atlanta Braves, I learned that it was your job to teach kids how to be professionals. That's what I do with my players. Great person, great student, great player," said Carlos Rivera, CEO and president of the ProBaseball High School academy in Cayey.
His academy is for boys in grades 9-12 and its mission is getting students into college.
The academies offer baseball instruction from coaches with major-league ties or experience, often more games than high-school teams in the U.S. play, and exposure to scouts through major tournaments on and off the island. Rivera runs a tight ship with a strict schedule that included classroom time, meals, conditioning and baseball practice four days a week for his 75 kids this year.
"The academies put these kids in the best situation possible," Thon said.
Since 1999, the number of boys that played organized baseball declined at the rate of 600 boys per year, Caribbean Business's web site reported last month, citing a 2006 study done by the Puerto Rico Sports & Recreation department.
The study also determined that only half the children who started in youth leagues at ages 5 and 6 – teams are community-based as opposed to being linked to schools – remained in the game by the time they turned 15 or 16.
"I guess there are probably less Little League teams that are playing right now in Puerto Rico," Rodríguez said. "There's other sports in Puerto Rico. Kids today, they play more the game of basketball and football."
The decline, moreover, of the island's winter league, which canceled its season due to financial problems in 2007, means today's Puerto Rican big leaguers often skip the winter season back home. The league operates with five teams and sends its champion to the Caribbean Series each year, but many players are only minor-league prospects, plus the lack of marketing of the product leads to smaller crowds.
And major-league veterans are nowadays often prohibited by their teams from playing in the offseason so as to avoid injury.
"I was talking to one of the owners in winter ball this offseason and he said a few years ago they had a great season in winter ball, and the season ended, and you didn't hear about it until two weeks before the (next) season," Vázquez said. "That's no way to run a winter league. You have to promote it, you have to do things at different stadiums like they do in the (U.S.) minor leagues."
Still, Puerto Rico will again be more represented in MLB, its native sons believe.
"There's a lot of good players coming up. It's been like that the last three or four years," Minnesota Twins catcher René Rivera, of Bayamón, said. "Now there's so much other stuff to do that baseball isn't first right now."
The Diamondbacks will be putting more emphasis on Puerto Rico and scouted the island heavily this year, Thon said.
"There are some guys coming up that are going to make an impact," he said. "The amount of money being invested in (Puerto Rican players) is a reflection of who is in the big leagues."
José M. Romero, a freelance writer for the Associated Press, FoxSportsArizona.com and several other sports web sites, has covered Major League Baseball, the NFL and Major League Soccer. He is based in Phoenix, Ariz. Follow him on Twitter: @mividadeportiva.
Follow us on twitter.com/foxnewslatino
Like us at facebook.com/foxnewslatino