Ted Ginn on Panthers: 'This team knows what I can do'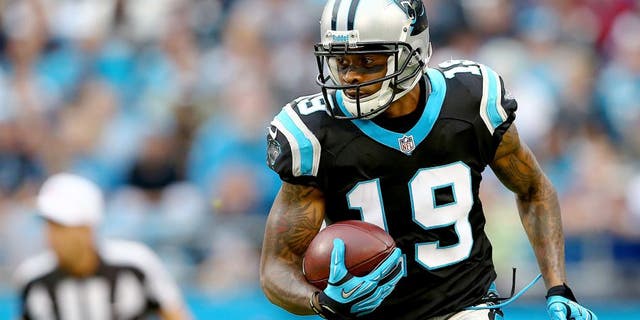 NEWYou can now listen to Fox News articles!
Ted Ginn chose to leave Carolina after having one of the best seasons of his career back in 2013. Ginn caught 36 balls for 556 yards and five touchdowns, by far the most in a single season of his career.
In turn, he got a nice shiny contract from the Arizona Cardinals, which led to him leaving the Panthers. One year later, he's back in Carolina and is once again producing. Through four games, Ginn has caught 12 balls for 206 yards and three touchdowns.
The speedy wide receiver is feeling right at home, and as Scott Fowler of The Charlotte Observer reported, he's happy to be in a place where his team knows what he's capable of.
"This team knows what I can do," Ginn told The Charlotte Observer. "It recognizes my speed and my talent."
Ginn has become a favorite target of quarterback Cam Newton, who shot plenty of praise in the direction of one of his top receivers.
"Ted is really evolving into that player he's capable of becoming," Newton said.
While the Panthers are 4-0, it's been a combination of things that have led to the hot start. One of those things, though, has to be Newton's strong connection with players like Ginn and tight end Greg Olsen. When someone needs to step up in the passing game, it's no surprise that it usually winds up being one of those two.
The Panthers have a bye week in Week 4, but then face their toughest opponent yet in the Seattle Seahawks on the road.
MORE NEWS: Want stories delivered to you? Sign up for our NFL newsletters.