Tarpinian released by Texans on deadline to cut roster to 75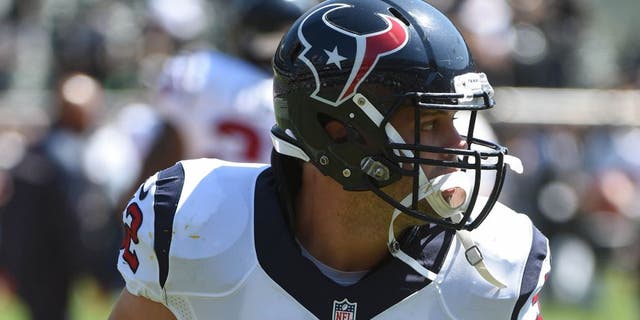 NEWYou can now listen to Fox News articles!
The Houston Texans have cut 11 players, including linebacker Jeff Tarpinian, and placed rookie linebacker Reshard Cliett on injured reserve on the deadline to reduce rosters to 75 players.
Tarpinian appeared in 22 games for Houston over the last two seasons and had 36 tackles combined in those two years.
Cliett, a sixth-round pick out of South Florida, injured his knee early in camp.
Also Tuesday, Houston released veteran guard Cody White, receiver Alan Bonner and tackle Aaron Adams. Among other cuts were receivers Jace Davis and Travis Labhart and rookies Cam McLeod and Will Johnson.