Sumlin: Aggies have 'chip on their shoulder' this season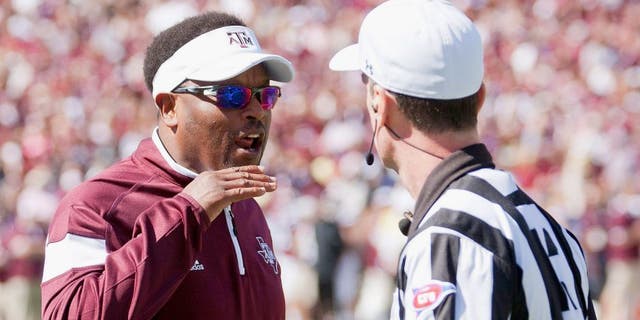 Sixth in the division. Unranked in both the Associated Press and coaches polls.
That's the perception of Texas A&M heading into 2015, even with the skill positions loaded with talent and the defense expected to improve (perhaps significantly) under new coordinator John Chavis, the longtime overseer of LSU's perennially dominant units.
And how does that sit with the Aggies? Not so well, actually.
A&M coach Kevin Sumlin, at his first press conference of the season Tuesday, told the media that his players are out to prove those perceptions wrong.
What exactly that "chip" translates to in terms of results remains to be seen. But don't be surprised to see the Aggies fired up when they take the field Saturday night at Cowboys Stadium against 15th-ranked Arizona State.