Strong: 5 losses 'will never happen again' at Texas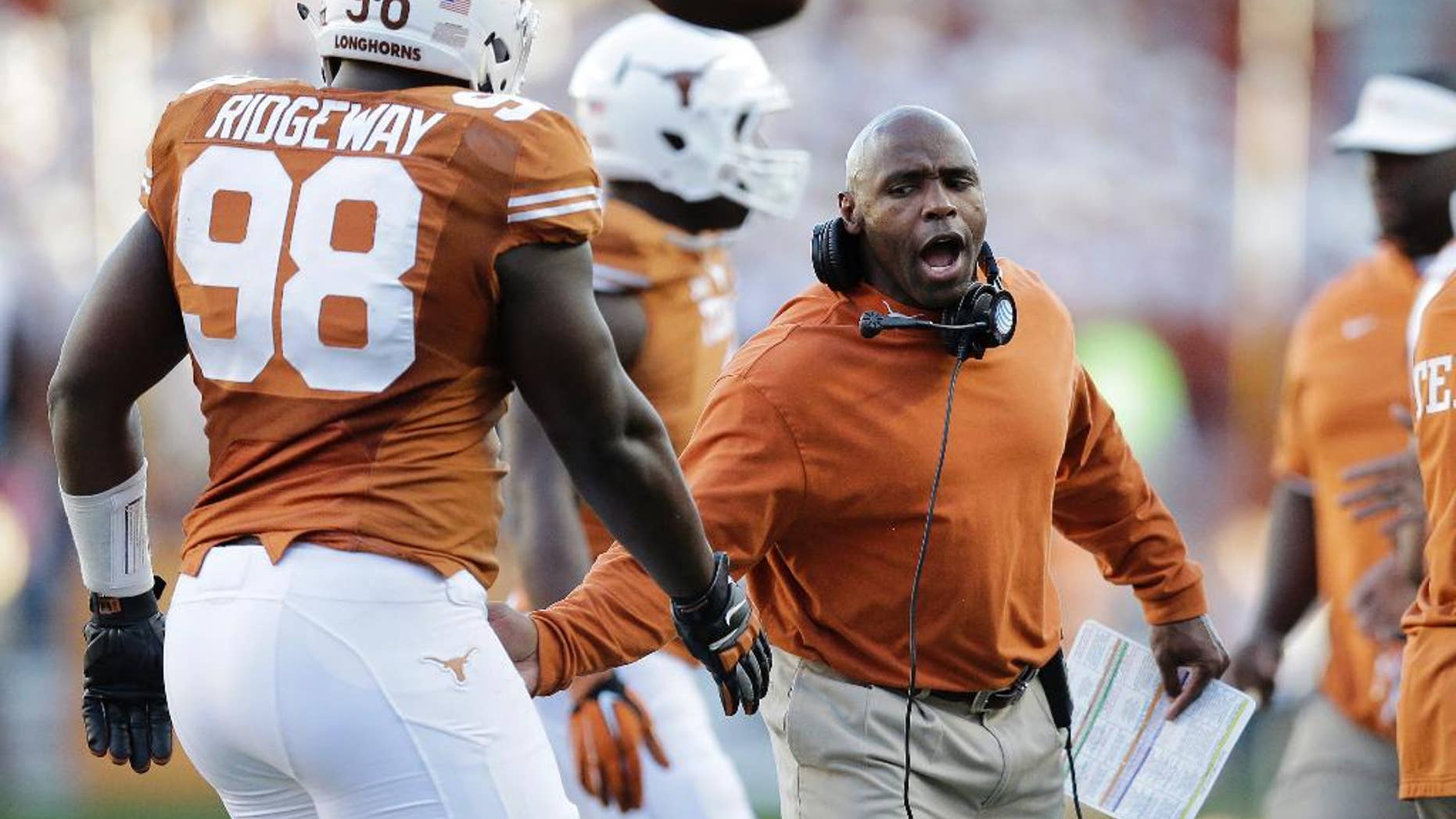 AUSTIN, Texas – The Texas Longhorns are going to a bowl game, something that looked like a long shot a month ago when they were 3-5 after a shutout loss at Kansas State.
Now a three-game surge has first-year coach Charlie Strong predicting the bad times are over at Texas (6-5) — not just this season, but for the long term.
He says another five-loss season "will never happen in this program again."
That's a strong statement from a coach whose team could still finish 6-7 if it can't upset No. 5 TCU on Thanksgiving night and loses the bowl game the players fought so hard to get to. And check out Texas' history over the last 29 years: 14 seasons of five or more losses, including four of the last five years.