Stewart-Haas Racing files lawsuit against Nature's Bakery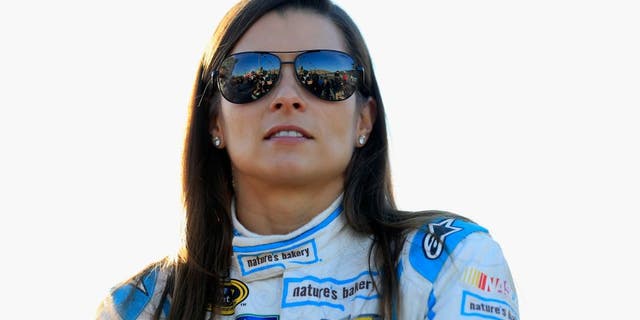 The Associated Press reported that Kannapolis, N.C.-based Stewart-Haas Racing filed a $31 million breach of contract lawsuit against Nature's Bakery on Friday, accusing the company of refusing to pay its bills to sponsor driver Danica Patrick this season.
The lawsuit filing comes just one day after an SHR spokesman told FOXSports.com that "Nature's Bakery and Stewart-Haas Racing remain in discussions about how the sponsorship might look in 2017."
But on Friday, the team issued a statement saying, "Nature's Bakery is in material breach of its contract with Stewart-Haas Racing. It is an unfortunate situation, as the team has delivered on all aspects of its contract and was prepared to do so again in 2017. Ultimately, this is a situation that will be resolved in a court of law.
"Stewart-Haas Racing remains focused on its preparation for the 2017 NASCAR season where it will again field four entries in the Monster Energy NASCAR Cup Series while also introducing a full-time NASCAR XFNITY Series team," the statement continued. "The litigation with Nature's Bakery will not impact the organization's on-track efforts."
According to the AP, "Nature's Bakery sent a letter to the team on Jan. 19 terminating the sponsorship agreement, and that the company has missed several re-scheduled deadlines to pay. The lawsuit seeks $31.7 million, plus interest for the breach of contract."
Nevada-based Nature's Bakery was Patrick's main primary sponsor in 2015 and '16 and was scheduled to be on Patrick's No. 10 Stewart-Haas Racing Ford for at least 20 races again this year.
And although Patrick's penchant for physical fitness and a healthy lifestyle made her a credible pitchwoman for the snack bars and brownies that Nature's Bakery sells, from the get-go, the company seemed a peculiar fit in NASCAR.
Nature's Bakery has fewer than 500 employees, making it one of the smallest companies to sponsor a top NASCAR team.
By comparison, Anheuser-Busch, which sponsors Kevin Harvick's SHR Ford, has about 150,000 employees worldwide. ExxonMobil, one of Clint Bowyer's sponsors at SHR has about 84,000 employees.
Nature's Bakery Double Chocolate Brownie Twin Packs sell for less than $3 each at Walmart.com. With economics like that, it's hard to fathom exactly how the sponsor could move enough extra product to afford the annual $15 million sponsor tab -- a sum equal to about $30,000 for every employee at Nature's Bakery.
Patrick has 154 starts at NASCAR's top level, with six career top-10 finishes. She won the pole for the Daytona 500 in 2013, and finished 24th in the standings the last two seasons. She led a career-high 30 laps last year.
The Associated Press contributed to this report.