Stephen Curry opens up on being the fourth-highest paid Warrior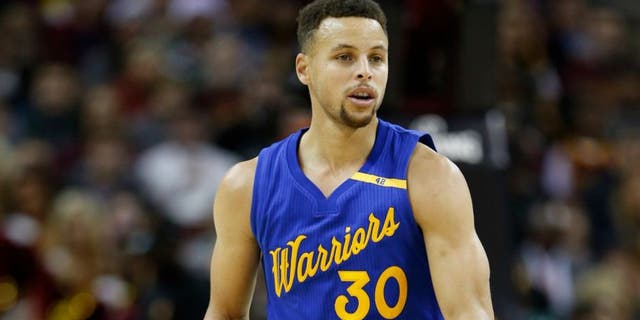 NEWYou can now listen to Fox News articles!
Stephen Curry is set to sign a very lucrative deal this coming offseason, but for the remainder of the current NBA season, the reigning unanimous league MVP remains one of the most underpaid players in the league.
Curry is on the last year of a 4-year, $44-million extension he agreed to back in 2012, back when it was still unclear if he would be durable enough to be the Warriors' leading man. As the average value of contracts has risen, more than 70 other NBA players are being paid more than Curry this season. Marvin Williams, Miles Plumlee and Jeff Green all have higher salaries.
Even among his teammates, Curry is only the fourth-highest paid Warrior, behind Kevin Durant, Klay Thompson and Draymond Green. Curry addressed the disparity Sunday, saying that he's not going to complain about his current contract.
Via ESPN:
"One thing my pops always told me is you never count another man's money," Curry said. "It's what you've got and how you take care of it. And if I'm complaining about $44 million over four years, then I've got other issues in my life."
It will be difficult for the Warriors to keep their current superteam together this offseason, though, as Curry is eligible to sign a max contract worth around $207 million over five years, tripling his annual salary. As of now, Curry says he doesn't want to go anywhere else.
"Like I've said from Day 1, when I was first asked about free agency, this is a perfect place to play.... There's really no reason that I can see right now that would draw me elsewhere."