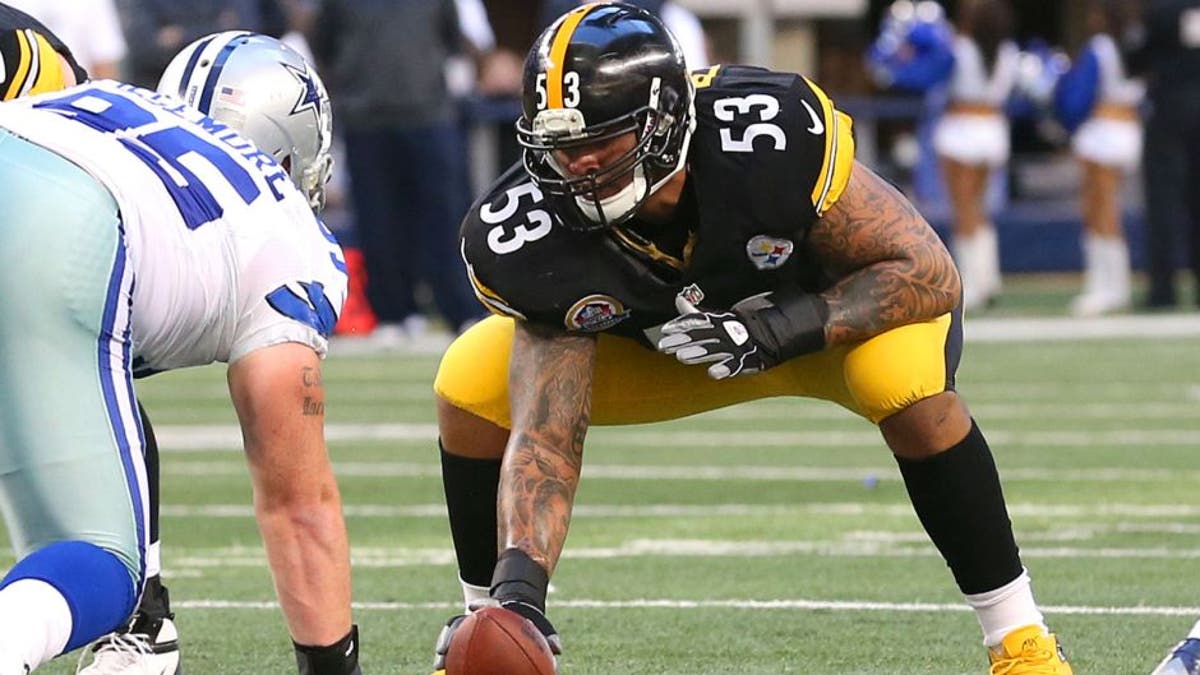 Pittsburgh Steelers center Maurkice Pouncey could make it back on the field at some point this season, according to head coach Mike Tomlin.
Pouncey underwent surgery this week for the fractured left fibula he suffered in last Saturday's preseason win over Green Bay. There is a good chance he'll be placed on short-term injured reserve, meaning he couldn't return until the team's ninth game.
"He's got a chance," Tomlin said per the Pittsburgh Post-Gazette. "We'll have more information as the initial recovery subsides."
The Steelers signed Doug Legursky on Tuesday to help fill the huge hole at center, and he is expected to play in Saturday's third preseason game in Buffalo. Tomlin isn't sure if new quarterback Michael Vick will take the field against the Bills.
"We have a couple of days of work before we come to that determination,"Tomlin said.