StaTuesday: Best Minnesota Twins late-round draft picks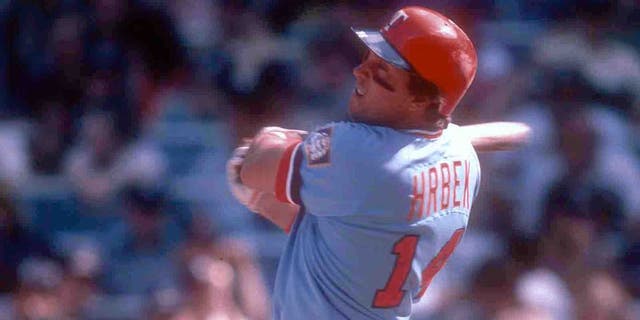 NEWYou can now listen to Fox News articles!
Only when you really look at years upon years of MLB drafts do you fully realize how few players make the major leagues.
This is especially the case the deeper you get into the draft. So when a team can find a "hit" with a later selection it is indeed noteworthy.
We've compiled some of the best late-round picks for the Minnesota Twins -- we'll consider that the eighth round and beyond for this exercise -- and listed them below.
Included are players who had some impact with the Twins, and not players like Jim Eisenreich (16th round in 1980), who had good careers but did so mainly (or fully) with other teams. Also not included are any players who didn't sign with the Twins at all (i.e. J.D. Martinez, 36th round, 2006), or did later, such as Pat Neshek (taken in 45th round in 1999, didn't sign, then was redrafted by Minnesota in the sixth round in 2002).
Check out brief capsules of the players following the list.
Players ordered by year drafted, round taken then their WAR (per baseball-reference) both in their career and just for their days with the Twins.
| | | | | |
| --- | --- | --- | --- | --- |
| Player | Year | Rd | Career WAR | Twins WAR |
| Steve Braun | 1966 | 10 | 17.6 | 15.0 |
| Rob Wilfong | 1971 | 13 | 7.6 | 5.3 |
| Lyman Bostock | 1972 | 26 | 13.0 | 10.3 |
| Kent Hrbek | 1978 | 17 | 38.4 | 38.4 |
| Steve Lombardozzi | 1981 | 9 | 4.4 | 4.0 |
| Jeff Reboulet | 1986 | 10 | 10.2 | 5.9 |
| Mike Trombley | 1989 | 14 | 9.0 | 7.5 |
| Eddie Guardado | 1990 | 21 | 13.3 | 9.5 |
| Brad Radke | 1991 | 8 | 45.6 | 45.6 |
| Matt Lawton | 1991 | 13 | 15.0 | 11.3 |
| Corey Koskie | 1994 | 26 | 24.6 | 22.2 |
| Brian Dozier | 2009 | 8 | 19.0 | 19.0 |
Steve Braun
Saw a lot of playing time for Minnesota from 1971-76 but at a variety of positions, mainly at third base and the outfield. The left-handed hitting Braun's best season was in 1975, when, in 136 games, he batted .302 with 11 home runs. He'd hit .284/.376/.381 in six years with the Twins before being selected by Seattle in the expansion draft following the 1976 season. Braun would also play for Kansas City, Toronto and St. Louis, totaling 15 years and 1,425 games in the majors.
Rob Wilfong
Wilfong played for Minnesota starting in 1977 before being dealt to the California Angels in 1982 in a deal which netted the Twins back Tom Brunansky. After being a sub his first two seasons, Wilfong started at second base in 1979 and hit .313/.352/.458 with nine home runs and 11 steals. He dropped off the following year to a .248 batting average, which just also happened to end up being his career average. Wilfong's career would end in 1987 with San Francisco. He'd play in 959 games with a slash line of .248/.303/.345.
Lyman Bostock
After a solid rookie season, Bostock finished fourth in the American League in batting average in 1976 at .323 then upped it to second in the league in '77 at .336. After a year in which he also had a .389 on-base percentage and .508 slugging percentage to go with 36 doubles, 12 triples, 14 homers, 16 steals, 104 runs and 90 RBI, Bostock signed as a free agent with the California Angels. He would be tragically shot to death on Sept. 24, 1978.
Kent Hrbek
After playing in a handful of games in 1981, Hrbek took over as Minnesota's starting first baseman in 1982 and finished second in the Rookie of the Year voting following a season in which he hit .301 with 23 HR and 92 RBI. He also made his only All-Star Game that year. Hrbek would play all 14 of his seasons with the Twins, ending with 293 homers, 1,086 RBI and a slash line of .282/.367/.481 -- as well as two World Series rings.
Steve Lombardozzi
Lombardozzi wouldn't debut in the majors until he was 25 years old. He'd be Minnesota's primary second baseman for the next three years before being traded to Houston, where he finished out his career. While Lombardozzi didn't flash offensively (.233/.307/.347 in his career), he was more than solid defensively at second base. In fact, his defensive WAR (3.7) is higher than his offensive WAR (2.1). (Note: oWAR + dWAR does not equal WAR, just in case you thought those numbers don't jive.)
Jeff Reboulet
A utility player, Reboulet played five of his 12 seasons with Minnesota. His best year was 1995, when he batted .292 with a .373 on-base percentage. He'd also play for Baltimore, Kansas City, the L.A. Dodgers and Pittsburgh. Like Lombardozzi, he was known more for his defense (8.1 dWAR) than offense (.240/.332/.318,5.0 oWAR).
Mike Trombley
Trombley debuted in 1992 at age 25 and quickly became a workhorse the following year, pitching 114 1/3 innings in 44 games (with 10 starts). He'd pitch nine years for Minnesota and in his final season was the team's closer, saving 24 games. Trombley would sign with Baltimore in 2000 and also pitch for the Dodgers before ending up back with Minnesota for four innings in 2002.
Eddie Guardado
After slowly emerging as a steady setup man -- he'd lead the league with 83 appearances in 1996 -- Guardado was elevated to the role of closer and post back-to-back 40-plus-save seasons -- including a then-team record 45 -- as well as All-Star appearances in 2002-03. After toiling for Seattle, Cincinnati and Texas, he'd re-emerge in Minnesota for seven innings in 2008. Overall, he appeared in 648 games with the Twins, notching 116 saves.
Brad Radke
Like Hrbek, Radke played only for the Twins, in his case for 12 seasons. In 1997, he'd win 20 games and finish third in the Cy Young voting and the following year he'd make his lone All-Star Game. A workhorse starter, Radke would pitch over 200 innings nine times in his career, finishing with a 148-139 record and 4.22 ERA.
Matt Lawton
Lawton would work his way as a starter in the outfield after two seasons and proceeded to put up several solid years. In 2000 he'd be named to the All-Star team. That was also his best year as a Twin, batting .305/.405/.460 with 44 doubles, 23 steals, 84 runs and 88 RBI. Lawton would hit .277/.379/.428 in 771 games for Minnesota before being dealt to the New York Mets at the 2001 trade deadline. He'd play until 2006, also wearing the uniforms of Cleveland, Pittsburgh, Chicago Cubs, New York Yankees and Seattle.
Corey Koskie
Koskie's start to his MLB career certainly didn't portend how the rest of it would go. As a 25-year-old, Koskie went 4 for 29 in 1998. The next two years, though, he'd bat .300 and Koskie would end up hitting .280/.373/.463 in seven years with Minnesota. In 2001, he'd hit .276 with 37 doubles, 26 homers, 27 steals, 100 runs and 103 RBI. He'd never reach either 80 runs or 80 RBI in any other year of his career, although he did swat 25 homers in 2004. Koskie would finish out his career with a year in both Toronto and Milwaukee.
Brian Dozier
Dozier is in his sixth season as Minnesota's second baseman. Last year he blasted 42 home runs -- which came on the tail of seasons of 18, 23 and 28 HR -- to go with 35 doubles, 42 homers, 104 runs and 99 RBI. Dozier has had, entering 2017, three seasons of 100-plus runs and four straight years with double-digit steals.
Dave Heller is the author of the upcoming book Ken Williams: A Slugger in Ruth's Shadow as well as Facing Ted Williams Players from the Golden Age of Baseball Recall the Greatest Hitter Who Ever Lived and As Good As It Got: The 1944 St. Louis Browns