Spring cleaning: Twins tied for MLB lead with four series sweeps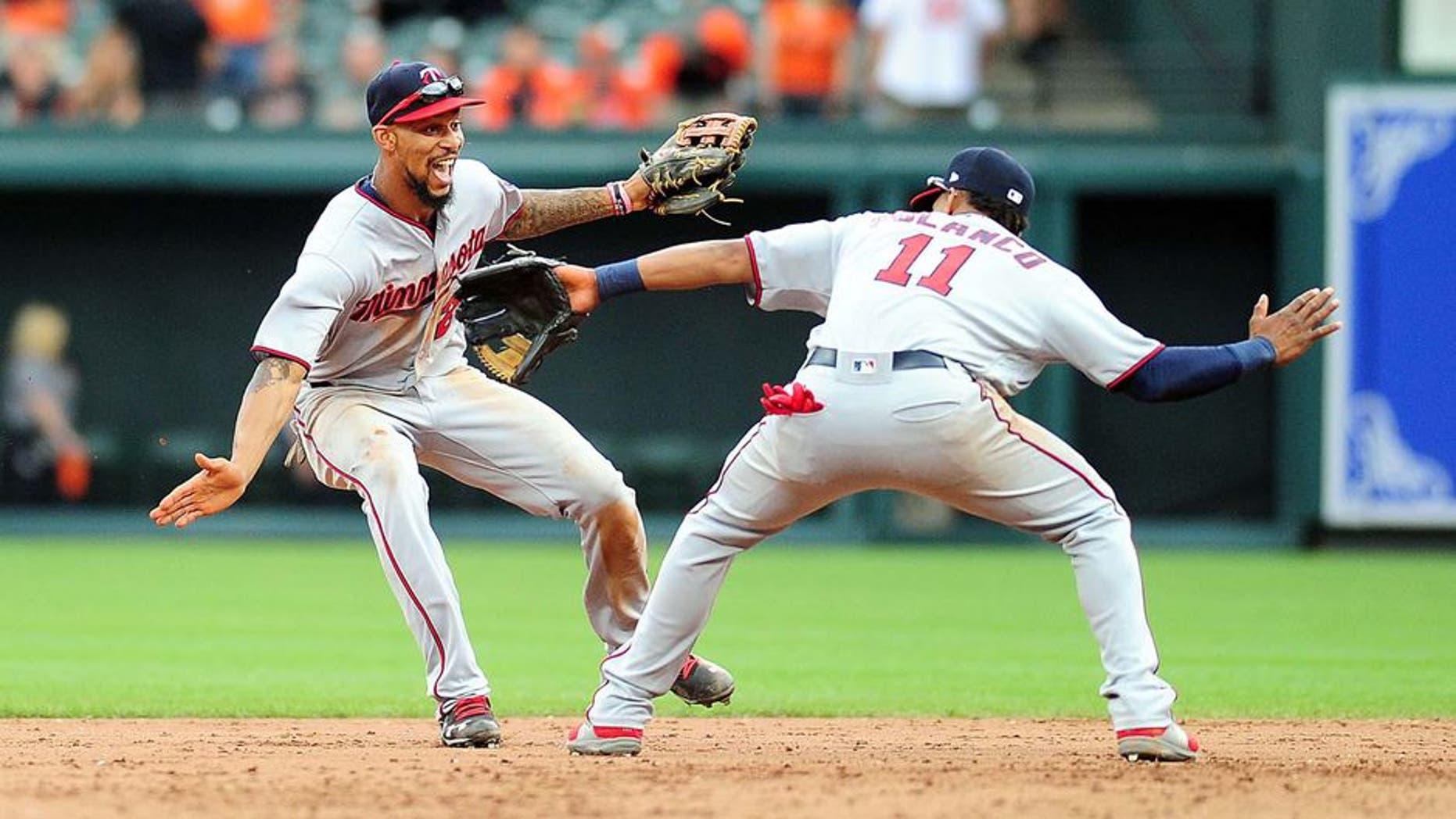 The Minnesota Twins traveled to Baltimore on Monday to face the Orioles, a team that owned the best home record in all of baseball at 15-4.
Three days later, the MLB standings read 15-7.
The Twins exploded for a season-high 14 runs in the series-opening contest, and Ervin Santana and Jose Berrios pitched gems in the following two games for a clean, three-game sweep of the Os.
Minnesota -- which also tops the big leagues with a 14-5 road record -- is now tied for the MLB lead with the Boston Red Sox, New York Yankees and Texas Rangers with four series sweeps.
They started the 2017 season by outscoring the Kansas City Royals 21-5 in a rather effortless three-game sweep . Then, the Twins blanked the Royals (once again) and the White Sox in late April and early May, respectively, in two series shortened to two games due to rain. And, of course, their three straight wins in Baltimore counts as sweep No. 4.
The brooms were kept in the janitors closet for most of last year. The Twins swept just three series all season, which ranked last in the American League and third fewest in MLB.
Overall (and not just in series sweeps), the Twins are clearly the most improved team in baseball in 2017. A 25-18 record has them sitting two games above the Cleveland Indians for the outright lead in the AL Central.
Largest increase in win percentage, 2016 vs. 2017
NOTABLE:
-- Minnesotas next opponent, the Tampa Bay Rays, have struck out more times in their first 50 games than any other team since 1913. Their 521 team strikeouts lead MLB by a long shot -- the Milwaukee Brewers have the second most with 436.
-- On a related note, the Twins have whiffed just 346 times, the sixth fewest in MLB.
-- Hector Santiago is getting comfortable with his new home ballpark, Target Field. He has a 3-0 record and 3.07 ERA in five home starts. Last season, he went 1-5 with a 6.75 ERA in six Target Field starts.
-- Who is also looking forward to playing at Target Field? Evan Longoria. The longtime Rays third baseman has hit a home run in his last four road games against the Twins, and he hammered seven over the wall in seven games against Minnesota last season.
-- Miguel Sano is performing better at the plate while playing in the infield than he is while serving as designated hitter. As a DH (six starts), hes hitting .125 with no homers and only one RBI. While playing the infield (36 starts), Sano has a monster .333/.447/.690 slash line with 11 home runs and 36 RBI.
Statistics courtesy STATS