Southern Miss Band Members Punished for Offensive Chant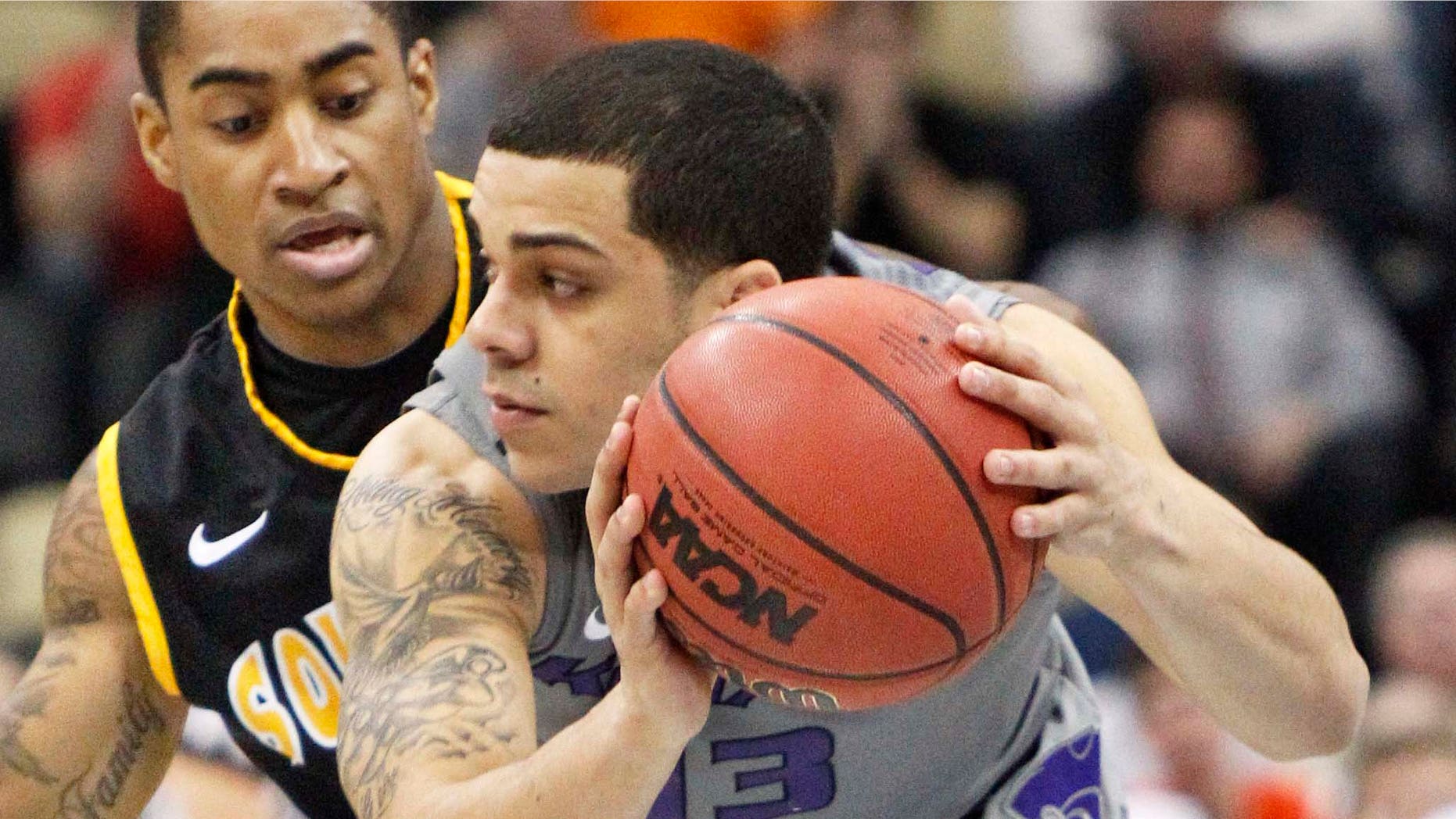 Hattiesburg, Mississippi – Looks like there are repercussions if you chant offensive stereotyped things at an opponent during an NCAA March Madness game, especially when the chant is "Where's your green card?" and you're attending college on a scholarship.
The University of Southern Mississippi revoked the scholarships of five members of its pep band who took part in the "heckling" of a Latino Kansas State basketball player at last Thursday's NCAA men's basketball tournament game.
The school announced Tuesday that the five students also were removed from the band and will be required to complete a two-hour cultural sensitivity training course this week.
The students have not been identified.
Southern Miss issued an apology last week to Kansas State point guard Angel Rodríguez after he was the target of chants of "Where's your green card?" during the Wildcats' 70-64 second-round victory. Rodríguez had 13 points and four assists in the game.
Video of the chanting went viral after being posted on YouTube that same day.
Rodríguez said he heard the chants, and Southern Miss' athletic director and other personnel went to Kansas State's team hotel to apologize.
"The students have been forthcoming, cooperative, contrite and sincerely remorseful. They acted rashly and inappropriately, and now see the gravity of their words and actions," vice president for student affairs Dr. Joe Paul said in a statement. "This is a teachable moment, not only for these students but for our entire student body and those who work with them."
Mississippi Higher Education commissioner Hank Bounds has said the College Board would leave any disciplinary decision to Southern Miss.
Rodríguez said last week that he accepted the apology because "there are ignorant people and I know that's not how they want to represent their university."
Rodríguez said he doesn't pay attention to that "nonsense." Especially, he notes, "because Puerto Rico is a commonwealth, so we don't need papers."
Based on reporting by the Associated Press.
Follow us on twitter.com/foxnewslatino
Like us at facebook.com/foxnewslatino