South Korea fencing appeal had no chance, Olympic official says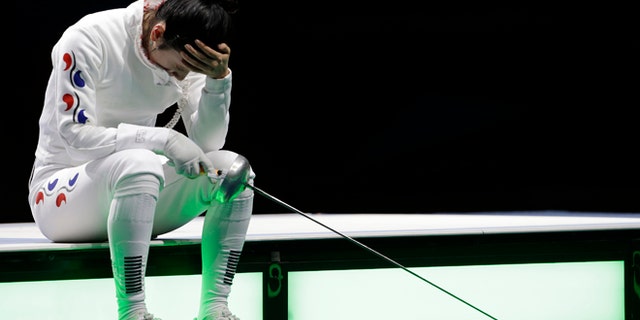 LONDON – Olympic fencing officials say they had no choice but to reject an appeal by South Korea following the defeat of Shin A-lam in the semifinals of the Olympic women's individual epee.
The South Koreans claimed that Shin's match against Britta Heidemann was already over when the German was awarded the decisive point in the final second Monday, earning her a 6-5 victory.
Fencing officials said in a statement Tuesday that the referee confirmed the last hit, and that they can't "change a question of fact."
The appeal delayed competition for more than an hour. Shin waited on the strip, crying before a crowd of 8,000, before it was announced. Shin later lost her bronze-medal match.