Sources: Nationals fire manager Matt Williams after dismal season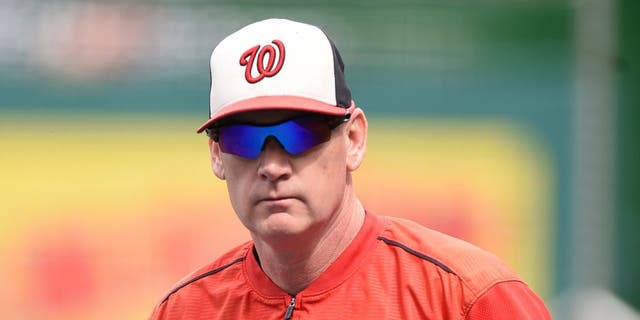 NEWYou can now listen to Fox News articles!
The Washington Nationals have fired Matt Williams on the heels of a disappointing season that saw a team picked by many to win the World Series fail to make the playoffs at all.
The Washington Post first reported the news. FOX Sports MLB insider Jon Morosi confirmed later Monday.
The Nationals -- betting favorites to win it all before the season began -- finished just 83-79, good for second place in the NL East but seven games behind the first-place New York Mets. They were even further off the wild card pace.
But the most infamous example of the Nationals' struggles was an in-game dugout scuffle in late September between star outfielder Bryce Harper and relief pitcher Jonathan Papelbon, in which Papelbon grabbed Harper by the throat. The team suspended Papelbon four games for the incident.
Williams won 96 games in 2014 in his first season as manager and was named National League Manager of the Year. The Nationals, though, lost in the NLDS to the eventual World Series champion San Francisco Giants.
MORE TO COME