Source: DE Jason Pierre-Paul to return to Giants next week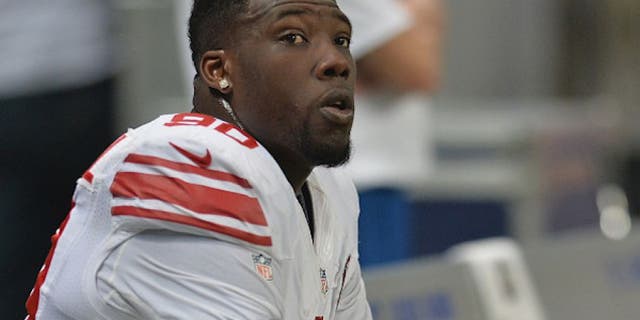 There might be a happy ending in the saga between the New York Giants and defensive end Jason Pierre-Paul. According to FOX Sports' Mike Garafolo, Pierre-Paul will return to the team at some point next week. When he arrives, the Giants will evaluate his status and determine a timetable for his return to the playing field.
Pierre-Paul has remained in South Florida since he injured his hand in a fireworks accident July 4 in Florida. This will be the first opportunity for the Giants' medical staff to evaluate him. If he gets medical clearance, the team is hoping Pierre-Paul will sign his one-year, $14.8 million franchise tender.
Pierre-Paul is coming off a final stretch of the 2014 season in which he racked up nine sacks in the team's final five games. He led the Giants with 12.5 sacks over the course of the season. He also finished with the third-most tackles on the team, with 77, beating out several linebackers. As a two-way defensive end who can play the run as well as he can rush the passer, Pierre-Paul is arguably the Giants' best defensive player.
Pierre-Paul's status for the 2015 regular season is still far from guaranteed, but reporting to the Giants is the first step in the right direction. Given the bulk of injuries that the Giants have suffered in their secondary this preseason, they will need all the pressure they can get from their front seven.