Smart details his recruiting philosophy at Georgia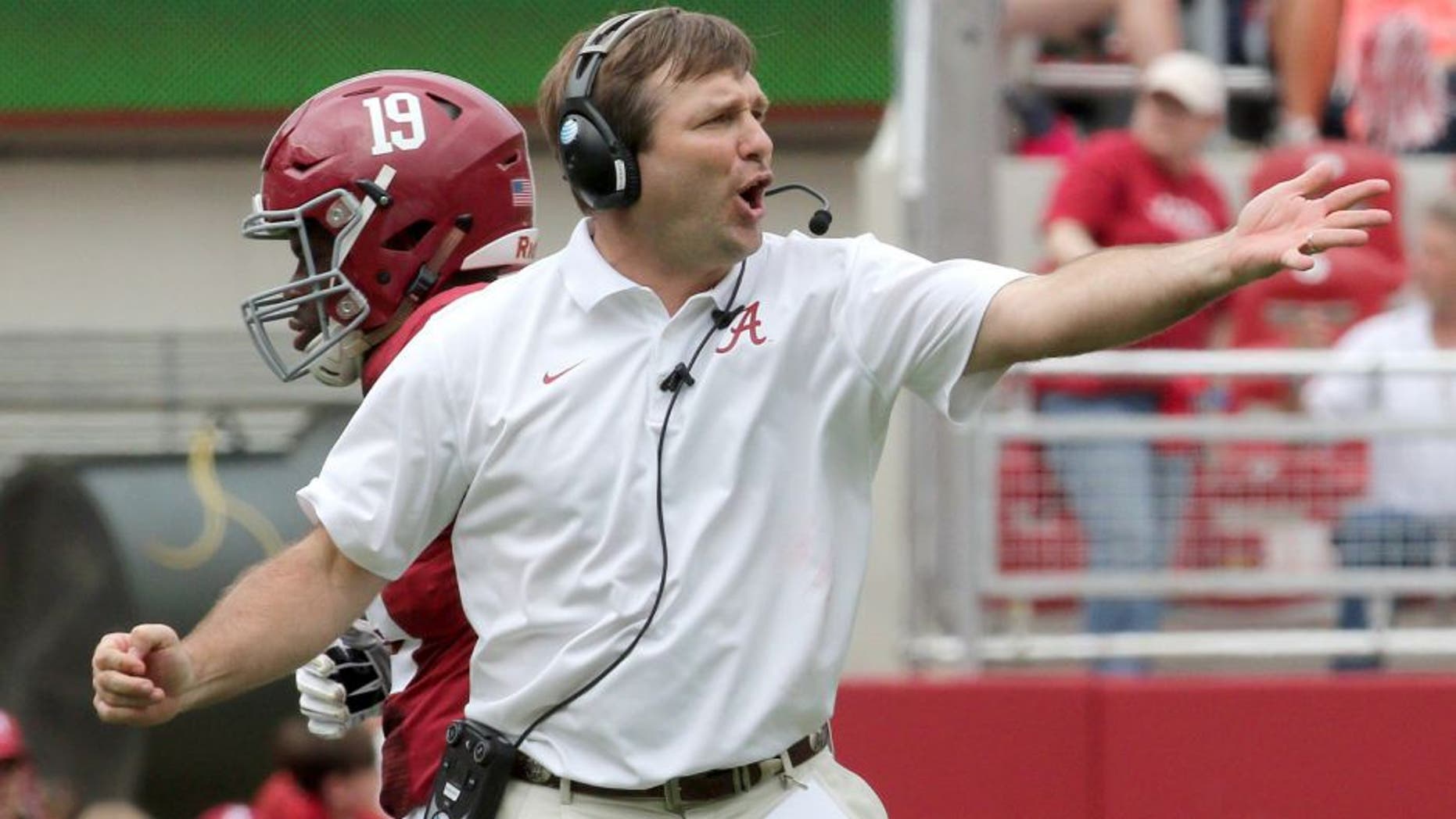 Georgia head coach Kirby Smart hit the proverbial ground running when transitioning over from Alabama.
Under his guidance, the Bulldogs picked up eight commitments -- including elite prospects Mecole Hardman Jr., Isaac Nauta, Michail Carter, Riley Ridley, and Tyler Simmons (a one-time Alabama commitment).
It was a sprint to the finish line, which invariably netted Georgia with some top-level talent. Smart is known for a high-energy, infectious attitude. He truly built himself quite a reputation at Alabama as a recruiter.
In an interview with the Ledger-Enquirer, Smart divulged about his philosophy when it comes to recruiting -- and how he approaches the entity itself. Smart's ties to Nick Saban and the Alabama program will undoubtedly come up. Once recruiting with Saban, Smart will now be fighting tooth-and-nail against the iconic head coach for those elite recruits. Smart touched upon what he'll exactly emphasis to potential prospects.
"I don't recruit against Nick Saban," said Smart. I recruit for the University of Georgia. I've been with him for nine years, and I know he does the same. I'm not going to sit there and attack him and his character when he's got four out of the last however many national championships."
The respect Smart has for Saban is undeniable. While "mudslinging" is a common practice in the recruiting world, it doesn't appear as if Smart will subscribe to this doctrine.
"You sell what you have. You sell your strongest points," said Smart. "I think that's what we sold in recruiting. It was never an attack on him because I know he's not going to do that to us."
With a full year to attack the 2017 cycle, one can expect the battles between Georgia and Alabama for talent to occur quite frequently.