Sickle cell concerns loom for Bengals DT Geno Atkins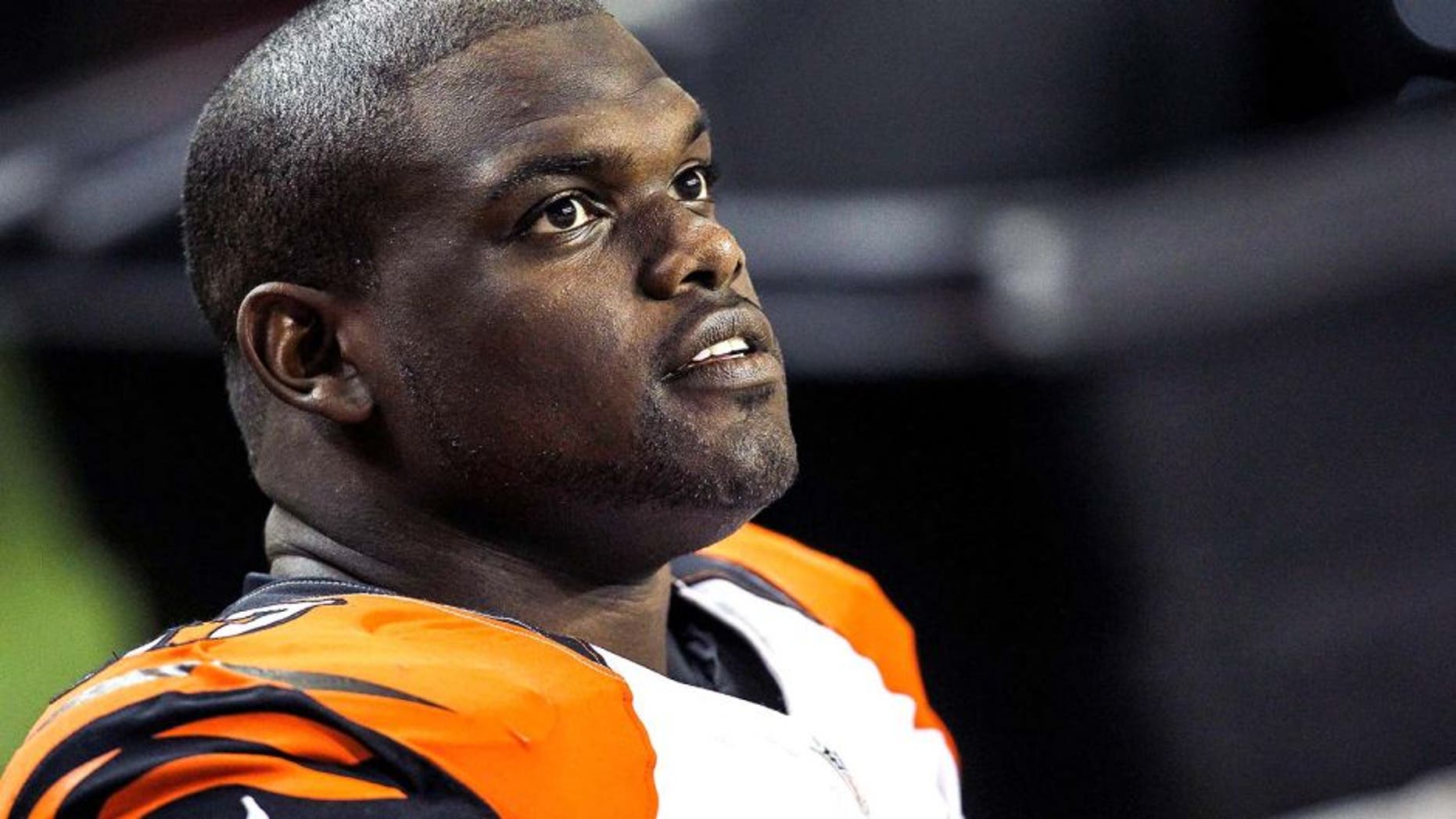 Cincinnati Bengals defensive tackle Geno Atkins has quietly been one of the best defensive players in the NFL this season. On Monday night in Denver, he'll have more than the Broncos offensive line to worry about as his team fights for one of the top two seeds in the AFC.
Atkins has sickle cell trait, a condition that is exacerbated by high altitudes and extreme physical exertion, according to Cincinnati Children's Hospital via Cincy Jungle.
The same condition kept Steelers safety Ryan Clark from playing in a postseason game in Denver's high altitude four seasons ago. Clark, who also sat out a road game against the Broncos the following season, was not allowed to play after a 2007 game in Denver resulted in the removal of his spleen and gall bladder.
Atkins has been helping Cincinnati Children's Hospital spread awareness of sickle cell trait. In a 2013 feature on FOX Sports, Atkins recounted the trouble he had on the field in his lone visit to Denver, the first time he felt the effects of the trait, when he needed to be given oxygen on the sideline.
"That was the first time I really felt like, just fatigued, tired," Atkins said. "I couldn't really focus that much. I couldn't really catch my breath as when we play in Cincinnati."
It remains to be seen if head coach Marvin Lewis will hold Atkins out of the lineup as the Steelers did with Clark. It's just unfortunate that the Bengals have to face this dilemma with one of their best players with a first-round playoff bye potentially on the line.